For job seekers, the job search engines like Indeed, SimplyHired and the rest have become a major way to job hunt online. They make their hunt for jobs more efficient by bringing together a wide variety of sources.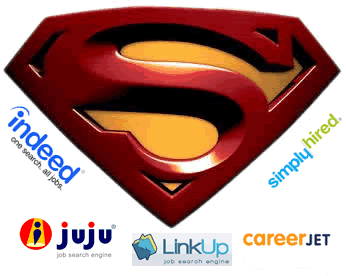 But I've always wondered what if we could combine the aggregators into a super site….a meta-job search engine. Imagine a site that works like kayak.com for air travel. It would take every job source on the web and index it. It would be the ultimate job board.
Despite all the advances of the JSE's, they still dont index all the job content. Lately they seem to only index those sources that pay them. This means job seekers are missing out on potential opportunities. That sucks for them.
You can compare and contrast these sites to get an idea of what I mean. Do some keyword searches on Indeed/SimplyHired which are the top 2 sites in terms of traffic. Then compare the results.
I did a search for all jobs within 5 miles of zip 10012. Here's what Indeed shows. Here's what SimplyHired shows.
So if I'm a job seeker using one site over the other I might be shortchanging myself.
I thought the JSE's would be happy to index (for free) any and all jobs as long as they were worthy listings. After all, Google indexes everything on the web, shouldnt the JSE's do the same for jobs?
To be sure, the JSE's are businesses that need to make money and they are handily doing that from what I hear. But there must be some way they can include more sources without sacrificing revenue. And wouldn't that attract more job seekers? The JSE with the most jobs would win.
Unfortunately a super site will probably NEVER exist. At least not as long as the TOS (terms of service) from the JSE's stay the same. You see, they do not permit their listings to appear on the same webpage as their competitors.
So I say to the JSE's: lift the restrictions. You are big and powerful companies and I dont think you need to be afraid anymore. Imagine the mashups that could be created if your API was free of the chains your TOS dictates.
Jobseekers will love you for it.
So give me a call. I'd love to be the first to try.