For a job board to be successful it needs to have trust.
Employers must trust that it can deliver them candidates.
Job seekers must trust that you have the right job listings.
A good design can help build that trust. Professional looking logos and images tell prospective visitors that this is a site worth using.

So do images like the ones below from 3rd party verification platforms.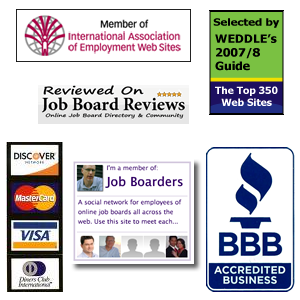 The credit card image immediately tells recruiters that you accept payments online. Its a small thing but I have found it to be useful to them. These images tell people that your site is a trusted online source of jobs. Use them. They will bring your job site more credibility and build trust over time.
By also putting a phone number front and center you will also gain trust.People like to know they can call if they have a question. If you dont want to take phone just get a Google Voice number instead.