Hey job boards, dont hide your pricing information! The owner of carjobsearch.com recently emailed me and when I went to his site I saw this;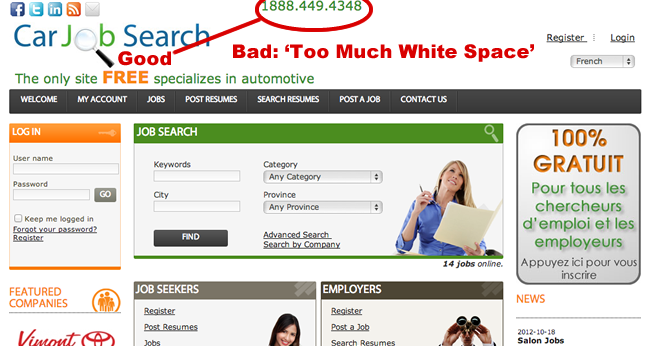 Now its a french site (for Quebec, CA) so perhaps the image on the right side says it but i dont see any pricing info on the homepage. I think this is a mistake. I believe its important for a potential employer to get an idea of the cost of a job posting right up front. You just dont want to make them guess. You dont have to spell out your entire pricing packages but give them a look at what your basic job posting price is right on the homepage.
Taking this a step farther I clicked on the Post a Job link and saw this;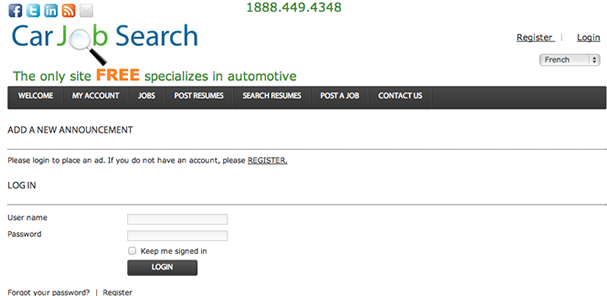 I hate it when job boards dont have a nice, easy to read job pricing page that lists all their packages in a handy layout. And even if its free to post you should say that in big letters;
"Post a Job for Free for 30 Days"
As for the design of the site, its just ok. I have seen worse but i have seen better. Their logo is kind of basic and could use some kind of automotive icon integrated into it. My other advice would be to make it a US & Canada site. The bigger the market, the more potential employers to market to.