Once of my recent clients asked me this question and I wanted to put this down "on paper" while its still fresh. Newbies in this industry often underestimate the time and effort required to make a job board sustainable. Starting a job board is easy but maintaining/growing it is the hard part. So here are the 4 biggest mistakes I see people make.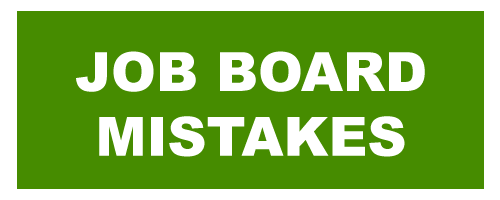 1. Not being in it for the long term. Making consistent money in the job board market takes 1-2 years. Too many people give up after 6 months. Thats the wrong move. You need to keep going and push through to see results. Start slow and build your site month by month.
2. Not investing in design. Dont launch a job board and not invest in good web design. Even if you are using one of the off the shelf software tools you still need a well designed, professional looking logo. Good design helps job seekers and employers "trust" you more.
3. Not understanding internet marketing. If you don't know about SEO, AdWords management and other forms of internet marketing than you better get your butt in gear and study up on them. You need to understand how they work and use them to advertise. I recommend starting with Google Adwords and work your way slowly into other channels like facebook and twitter ads after you've got a handle on the keyword thing.
4. Picking the wrong niche. Don't create a site that has 10 other competitors. Find a niche that hasn't been tapped or is under served. Then undercut any competition to gain market share.