Here's my list of the top 15 National job boards. This list is NOT ranked by traffic, rather by my knowledge of the job board industry, their popularity among job seekers and number of jobs in their respective databases. None of these are niche sites. They contain listings from all industries across the USA.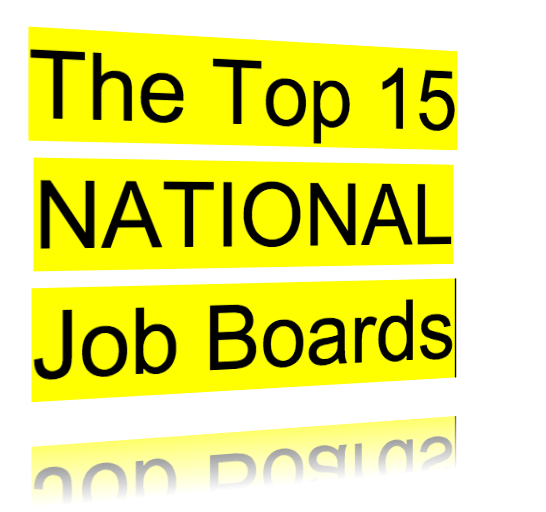 1. Indeed.com – the worlds top job search engine.
2. Monster.com – the job board we all grew up with.
3. SimplyHired.com – just like Avis in rental cars, they're the #2 aggregator so they try harder.
4. Linkedin – big and getting bigger. Soon to add aggregation.
5. Glassdoor.com – the new kid on the block with momentum.
6. CareerBuilder – oldie but goodie.
7. Craigslist – the cheapest job posting prices by far.
8. Beyond.com – also operates hundreds of niches job sites.
9. Juju.com – a solid aggregator more people should check out.
10. Snagajob.com – kind of like the national site for part time jobs.
11. Linkup.com – just employer jobs.
12. Ziprecruiter.com – this job distributor also is a job board.
13. Jobtarget(job finder) – they power thousands of association job boards.
14. Bullhornreach.com/jobs – they help staffing firms with jobs that you can also browse/search.
15. US.jobs – powered by Direct Employers.