I like to get paid for doing nothing.Thats what being an affiliate pf the major job boards can do for you. You make money while you sleep.
Granted its not big money but hundreds of extra dollars in my pocket each month is free money and I'll take it. Below is a list of my recent earnings with Indeed, SimplyHired and ZipRecruiter.
INDEED – $214.51 for October. Most of this comes from backfilling on these Hidden job lead pages.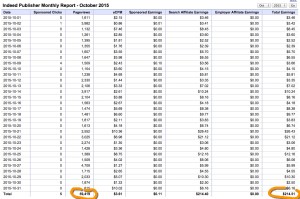 SIMPLYHIRED (simply-partner – $213.64 for Aug & Sept. Most of this comes from my drone job site.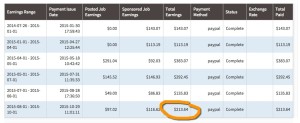 ZIPALERTS – $16.28 for October. This comes from a new jobs page I put up a few months agao. It doesnt get much traffic yet.