From time to time I like to highlight job boards that are doing things right. RecruitmentQueen.com, run by Jennifer Schultz, is a local job board serving Bucks County Pennsylvannia. I recently asked her a few questions over email about her background and how she got started. Her board is powered by Jobboard.io. RQ is a great example of  a newer site that has gained traction despite being only two years old.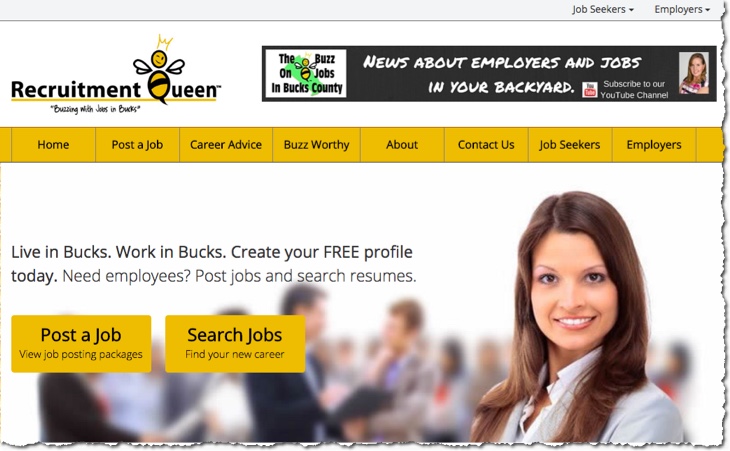 Why did you start RecruitmentQueen?
I started RecruitmentQueen in an effort to help people who needed jobs in my own backyard. Every day I would hear story after story of friends, family and neighbors who were out of work and struggling. They spoke often of feeling lost – day after day applying to jobs and never hearing back. I wanted to stop that cycle and create a local job resource that answered the need of people in my community – one that offered a personal touch, and understanding of their situation and maybe even some hope that their quest to find a job would be shorter, with our help.
What is your background?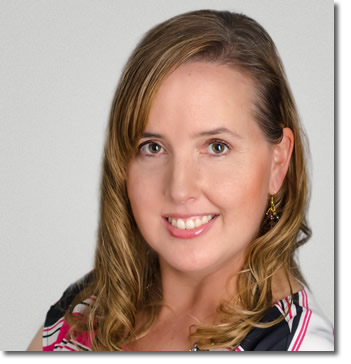 I grew up in the newspaper industry – 15 years developing the Recruitment Advertising division of three well-known Philadelphia regional newspapers as well as represented us in the Yahoo Consortium, Monster, and AfterCollege partnerships. I created strong relationships with employers by being their partner in solving their problems rather than just focusing on selling them advertising.
When did you launch? Tell Us about your team?
We launched in January 0f 2014 and we were lucky that I already had great relationships with several local employers that were willing to give our platform a shot. My teenage daughter, 17 at the time, was my only other employee. Since then we have some contract employees working with us on special projects. We are looking forward to adding an intern and sales rep this summer.
Do you work on it full time or part-time?
I work full time – all the time, and then some. With our company size, we really do it all ourselves: sales, marketing, events, accounting, and stuffing envelopes – you name it. But, it is nice to be able to have the flexibility to work part time on certain days if we need to.
How do you make money?
Our revenue comes from various products: (95% employer based):
Employers – job postings, social media campaigns, job fairs, print ads, and digital banners
Job Seekers- resume writing, job coaching, LinkedIn Profile building
You leverage social media a lot for content. How has it helped you grow your business?
Social media has been an integral part of growing our brand, driving awareness for jobs and employers, alerting job seekers to job fairs we are hosting and employers discovering us in a non-work related atmosphere.
We are careful to keep our sales strategy to a minimum on social media – we have created a mix of part education/part emotional connection with our audience while mixing in excitement. And a huge effort to keep talking with our audience instead of at them.
In addition, there are some complimentary content pieces we do for employers both editorially and video to drive interest in their organizations.
What do you know now about running a job board that you wish you knew about when you started?
I wish I could tell myself before I started – that the traffic to the job board was not going to flow in as fast as I wanted it to. That it takes time to build job seeker traffic and not to get discouraged.
Do you have aspirations beyond Bucks County?
While our focus and brand is being built for Bucks County, we are already helping employers and job seekers in the surrounding counties that are a commutable distance like Montgomery, Philadelphia, and Mercer and Burlington in NJ. We have already been asked a few times if we are going to franchise our brand – so that has been an exciting thought.