I am launching a new service that other job boards can use to upsell their customers and make more money.
Audio Jobcasts
The idea is to provide a short interview with the person posting the job in order to get more information and give that job a "voice" The audio, which I host with Soundcloud, can then be embbedded into the job listing like this.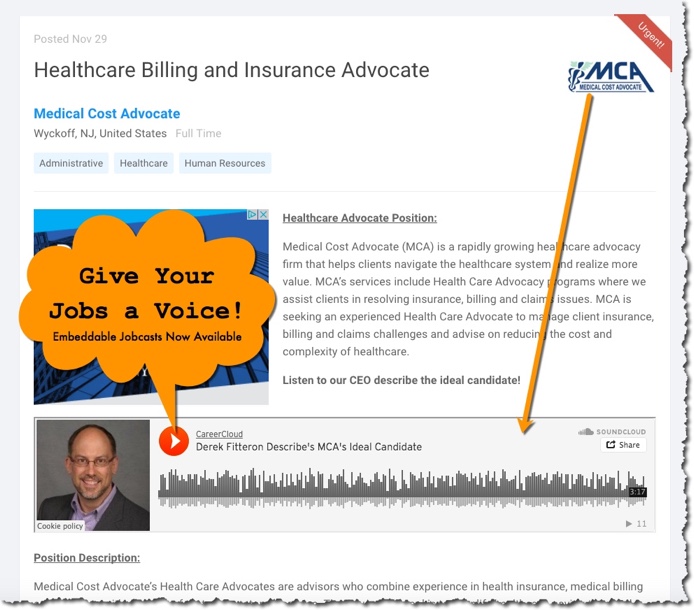 The cost to job boards who want to add this option is $100 each. You can charge the employer $150 and pocket the $50 profit. So if for example, you sell a normal job posting for $100 the cost for Job + Audio would be $250. Or you can charge higher. It's up to you.
Each Jobcast is about 3 minutes long. I will create the script, host the file and provide you with the iFrame code to embed. Your job board should allow for HTML access on its job description pages for this to work so be aware of that. Check out this example on my CareerCloud job board.
Why Add Audio?
Well, put simply it bring the job listing to life and is faster & cheaper than doing a video. Audio will help the employer stand out in a sea of text only postings.
Send a quick email to chris@jobboardsecrets.com and we'll setup a time to chat about how to implement it on your job board.
Here is the embedded audio. The picture on the left can be of the person or their company logo. I ask the employer to describe their ideal candidate and why someone should work there.