A press release can be an effective way to get some traffic and attention to your site. Last week DZone launched. It's a job board for developers.
The news that they launched is nothing earth shattering but it worked to get them noticed. The story was picked up by at least 2 outlets in the recruiting world, ERE and HR Tech Dirt. By paying a few hundred bucks to PRweb.com, the new job board got noticed and that was the point.
If you are looking to announce something I also have a PR service at RecruitingHeadlines. The cheapest version is $99 and goes on the site as well as an email list of 1,000 recruiters. It's a much more targeted list of potential clients versus using a national PR service.
So get out there and do some PR of your own. You never know who will pick it up.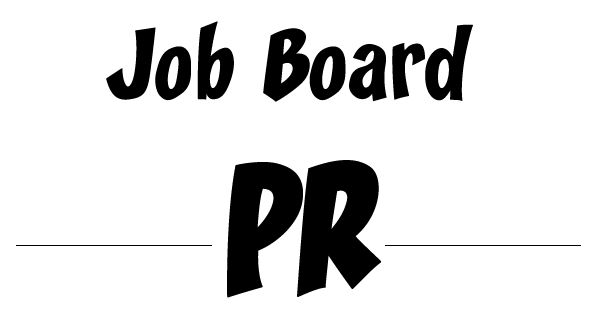 ---
DZone, Inc. Announces "DZone Jobs", a Job Board and Placement Service Aimed at Connecting Organizations with Experienced Software Development Talent
Leading developer media company, DZone, Inc., today announced the launch of DZone Jobs, a new hiring service, designed to help organizations find and recruit top-end software development talent.
DZone's new talent solution comes in response to growing demand for software development talent. According to Stack Overflow's 2016 Developer Landscape Report, developer unemployment runs at a near industry low of 2.12%, while 15% of all developers are actively looking for new jobs, and 63% are open to hearing about new opportunities. This means that, while there are many developers looking for new opportunities, many organizations are competing head-to-head to recruit developers that are in high-demand.
The new site (https://jobs.dzone.com) aims to connect employers with DZone's global audience of development professionals with a unique set of tools and benefits including:
-A job board with exclusive focus on software development opportunities
-Cross-promotion into DZone's global audience of development professionals
-Advanced resume search based on specific technology-based skills and certifications
-Bundled packages and discounts for organizations looking to fill multiple development roles
By combining a strict focus on software development talent with the global reach of DZone.com, DZone Jobs will offer organizations a cost-effective way to target development-specific talent.
"With developers in high demand, the competition is stiff for hiring organizations. Yet, there are many developers who are eager to learn about new opportunities" according to Matt Schmidt, President and CTO of DZone. "With DZone Jobs, we are giving hiring organizations a place to set themselves apart in the development community and connect with the world's most experienced developers."
For a limited time, DZone will be extending free job postings to employers to try the new service. For more information and to get started, visit https://jobs.dzone.com/.
About DZone, Inc.
DZone connects software professionals with free knowledge resources, tools, and opportunities to help them advance their careers and build the future. DZone has been building developer community for over two decades at DZone.com, and also provides its platform, AnswerHub, to some of the world's largest companies to power their own developer-focused communities.
For marketers and recruiters, DZone provides services for engaging its global audience of developers through strategic content marketing and targeted talent matching solutions.
---
The site is powered by Jobboard.io