Based on unique users, custom job list sites  and the % Change Media Trend Report by comScore Glassdoor now claims 45 million monthly uniques.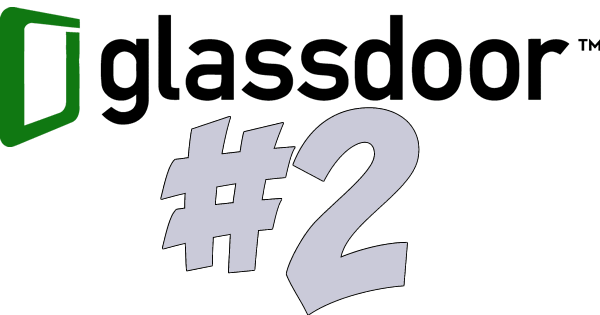 Indeed.com is of course number one, CareerBuilder.com, Monster.com and ZipRecruiter.com round out the top 5 job boards in the country. I believe Indeed is around 200 monthly uniques but that is a worldwide number.
According to the release, "Glassdoor is the fastest-growing U.S. job site(1), increasing an average of 28 percent per month since January compared to the same period last year, according to comScore. This continued growth has propelled Glassdoor ahead of competitors, many of which are seeing traffic decline year over year, to become the second most-visited job site in the U.S. for 11 consecutive months(1). Glassdoor welcomes an average of 45 million monthly unique users(2).
At the same time, a new survey conducted by Harris Interactive of U.S. workers reveals people significantly prefer Glassdoor's job search experience over other job sites(3).  Only Glassdoor aggregates millions of job listings and tightly integrates company ratings, salary estimates and interview questions into actual job postings. This unique job search experience provides job seekers easy access to all the available jobs combined with important company insights to help them make more informed decisions about where they apply and work. And, being more informed is an advantage for candidates as third-party analysis of more than 30 million applications has shown that candidates who apply through Glassdoor are twice as likely to be hired than those who apply through other job sites(4)."
Glassdoor is also under fire for its anonymous reviews however. According to a FoxBusiness report, The Justice Department is clashing with career site Glassdoor over the company's refusal to identify users who posted anonymous employee reviews of a veterans health-care company under federal investigation.