Initial reports that CareerBuilder was going to be bought for 1 billion were debunked last week when a private equity group and a teachers pension fund, bought a majority stake in the company.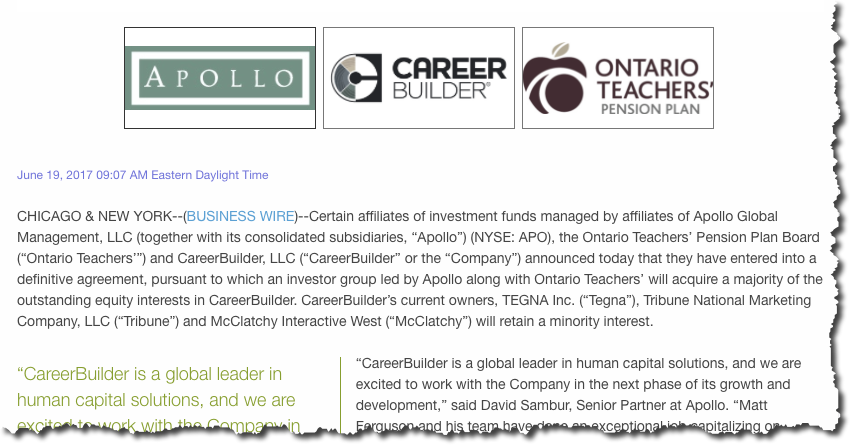 According to an ERE report, the deal values the company around $500 million. Thats about $71 million more than what Monster recently sold for. For the record I never believed the $1 billion number since I knew what Monster was eventually valued at. The two companies are very similar so a $500 million dollar price tag is more in line with industry valuations.
CareerBuilder is a mature, yet stable business. That's what the new buyers are getting. Time will tell whether they get a return on their investment.
Related links: