I got an email from SendGrid last week. They created a snapshot at how my emails from the past year performed.
I send thousands of lead generation emails each year so these stats come mostly from emails I find online of employer and recruiter prospects (people who are hiring). Therefore they are not opt in and I don't email them more than a few times.  Just wanted to share these numbers with you as I thought it would give you another point of reference to measure against your own efforts.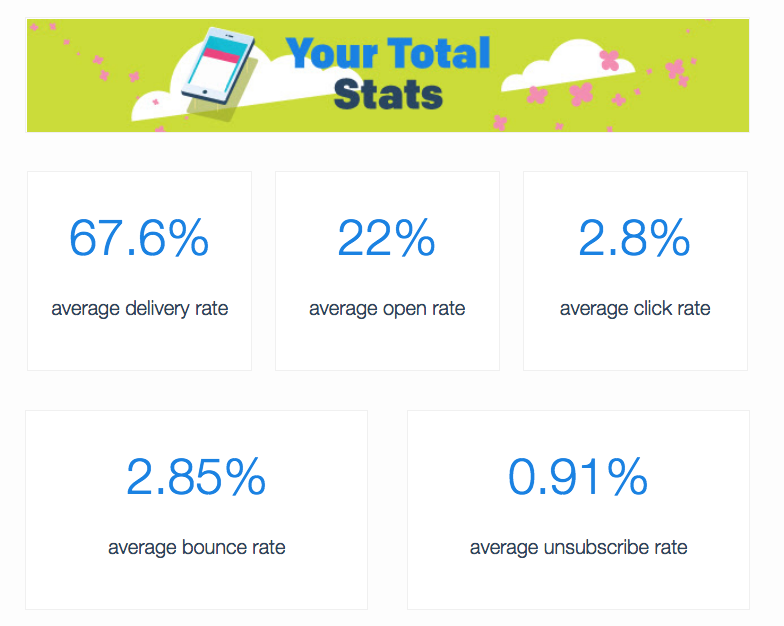 Ironically my Mailchimp sends are less successful averaging between 15-20% open rates. I use Mailchimp for opt-in emails for newsletters and special announcements. My newsletter for this blog gets an open rate around 27% on average.
TIP: Its a good idea to go into your own email lists once or twice a year and remove any emails that have NEVER opened your emails. Though you will lower your list, you will improve your open rates by getting rid of dead email weight.