Last week it was announced that NBA star Shaquille O'Neal has invested in an Atlanta jobs app called 'Steady'. The company just raised $9 million from investors including Shaq who will also be an ambassador to the company.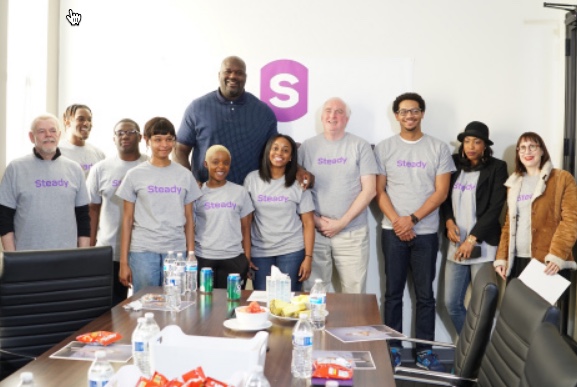 It's more like a way to make extra money rather than a traditional job site. They see it as an income building platform. Either way it is the latest entry into the gig/job app market.
Full-time jobs are giving way to more flexible arrangements—shift work, part-time contracts, gigs, and an endless combination of these—that create income uncertainty; retirement resources aren't cutting it for millions of Americans; and the resulting income mix throws people's relationship to banks and financial products out of balance.  Steady starts by helping BYO workers easily find and apply to income-building opportunities that match their availability, abilities, and interests. Whether augmenting retirement savings, working around childcare responsibilities, leveraging gig opportunities, or supplementing insufficient income from a primary employer, Steady helps people earn more.
We are in the infancy stages of all these apps but I just like the fact I get to write about Shaq taking part in our industry. There is so much interest in using technology to help people find work or make more money it is attracting celebrities and helping create innovation in talent acquisition. It will be fun and interesting to watch this market grow.