Rule number one in the job board business is never launch your site with jobs. It needs to be stocked/primed before you launch so that it provides value to any seekers coming to it. If I see no jobs on it initially what reason do I have to come back?
Case in point is this site called Hands On which recently announced their launch via press release. When I went to check it out…no jobs! I tried several keyword searches and got no jobs each time.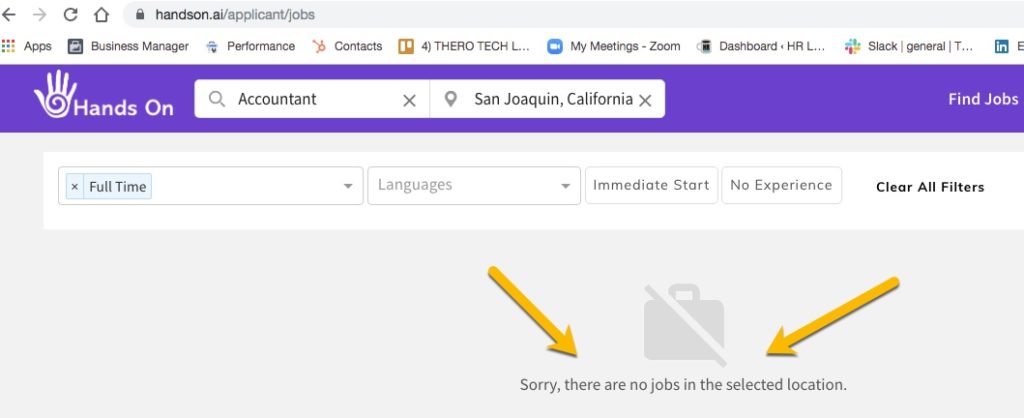 According to the release, "The app is free for Jobseekers for life and businesses till April 30, 2020." Thats great but just because it is free doesn't mean it will get users. There is too much noise in the space to bank on just using a press release. A job board needs content which usually requires launching with some sort of backfill to ensure users have jobs to search.