In a press release last week association job board provider Your Membership, aka YM has changed the look of their templated job site software to include a pane view.
They claim this streamlined interface will increase job views on association job boards, driving more candidates to employers and growing career center revenue.
You can see it live on this example for the PRSA job board.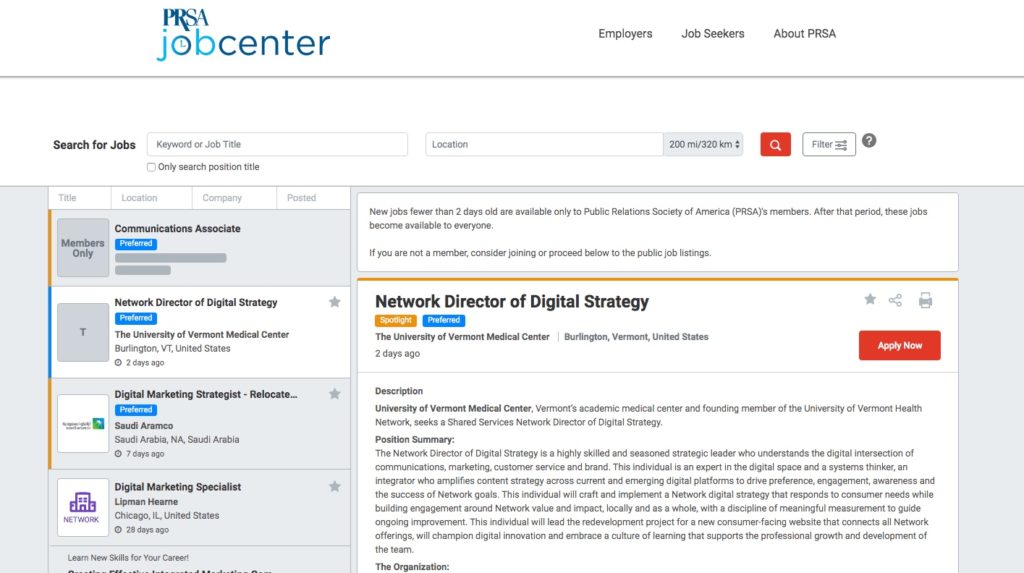 Pane View has been adopted by the likes of Indeed and Monster so it seems to be gaining steam among job boards. To my knowledge, YM is the first software platform company to offer it. According to the release;
The introduction of "Pane View" job search within the YM Careers job board software is a game-changer for associations whose members turn to them for career opportunities. It allows job seekers to find and research more relevant job opportunities in less time than traditional association career centers offer. Relevant open job titles and employer listings returned in search results, and now also the associated jobs' details, are viewable side by side on two concurrent panes, all within one individual user screen. This allows users to more quickly and efficiently browse various job listings and easily drill down into any specific job's details, without the need to load new pages. Industry research shows that this as much as doubles the number of views and applies on posted jobs.
"The launch of Pane View job search is YM Careers' latest in a drumbeat of innovations that help associations strengthen and grow their value to members and industry employers," said Tristan Jordan, General Manager of YM Careers. "Combined with features like personalized job recommendations for members, Pane View will actively push members upward in their careers while expanding the talent pipeline for employers."

Tristan Jordan