The 3rd largest job search engine, Juju.com has a new publisher program similar to what SimplyHired and Indeed have available. You can backfill your site and earn money on the clicks you generate.
For job board owners this is good news. More competition means more options and potential for making more money. If you are good at driving traffic to your site then these options represent another revenue source.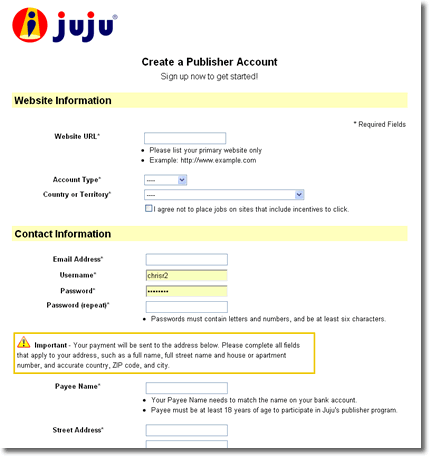 According to the company, their payouts will be better than what other JSE's are providing. In my experience with Indeed and SimplyHired that has been around .1 – .5 cents per click, so here's a chance to improve your bottom line.
For more information on the Juju publisher program you can contact:
Christopher Campbell
Director of Network Development
w. 212-537-3898 x6
c. 865-621-4827
ccampbell@juju.com
NOTE: I havent played with it yet but plan to integrate Juju into one of my newer green sites. I'll write a followup post on that later.