Most job boards are either free or paid. But very few offer a 'freemium' model where some things are free and some products are paid for. As things get more "free-er" (and more people will expect free) I think a freemium model is a good way to go for some job boards.
You could offer a short simple job posting for free while offering a permium version. For example look at what Production Hub does. They are a community site for Entertainment Jobs in Film, Television, Video and Digital Media Production. They offer a free 7 day posting alongside a 60 day featured job. This is a good way to get your database filled up instead of using backfill.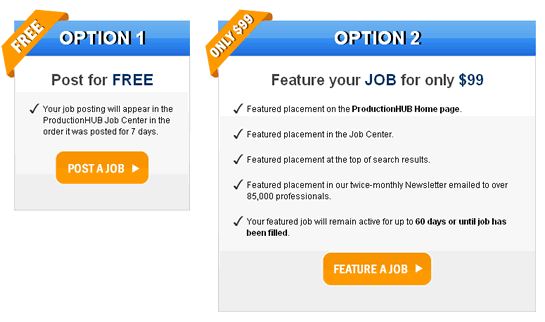 In addition to putting it at the top of listings, they also publicize to newsletter subscribers. Look to ebay for other ways to upsell. Offer BOLDED listings or ways to add their company logo, access to web stats on the job and more. You could even offer to put it on the homepage of your board for a certain time frame.
I wouldn't mind seeing one of the job board software vendors offer a solution like this. (hint hint)