If you've read past posts you know I am a fan of Adsense for job boards. I believe its FREE MONEY and as long as you have traffic, you WILL make money with it. The best thing about it is that you make money while you sleep. Its a passive income stream that adds to your BOTTOM LINE. And if you ever want to sell your job board, these extra earnings will make your site more valuable.
And if that isnt good enough for you than why do SimplyHired and Indeed, arguably the 2 biggest job search engines use it? If its good enough for them its good enough for ANY job board. Why turn down free money?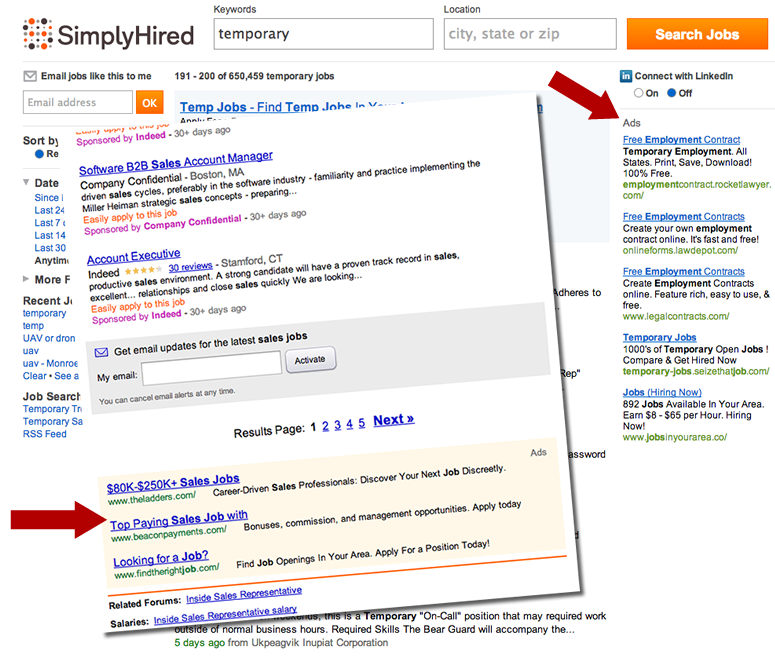 When I ran AllCountyJobs we brought in over 2k per month by adding Adsense ads.
In the end it just makes sense. Just integrate them tightly into your design and your users wont even blink.