When it comes to recruitment products I like to think different. After launching CareerCloud last year the site did not have a way for employers to promote themselves. But that changes in 2014. We're launching something called "Premium Job Leads". These are not job postings, rather a way to announce how many jobs your company needs to fill this year and explain the reason why you need to fill them. Its designed to drive traffic to your company career site.
Here's what they look like. Each one takes just a few mins to create. They are social and mobile friendly. In fact these were really designed on a 'mobile first' template.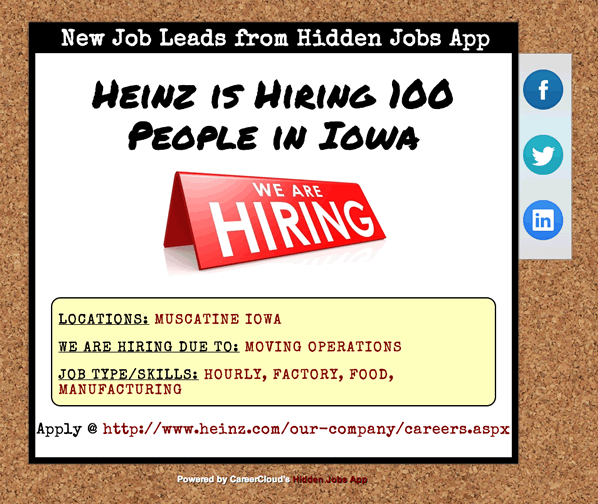 Initially these job leads were part of Hiddenjobsapp.com which I integrated into CareerCloud last year. Now companies have a way to make their own hiring announcement to quickly drive traffic to their career pages. The cost is just $30 and the ad stays live for 90 days. Job seekers will see them on the site, the mobile app and thru email alerts which they can get for any state.