Last week my career advice site sold at auction on Flippa for $30k.  After 5 years it was time to move on from CareerCloud.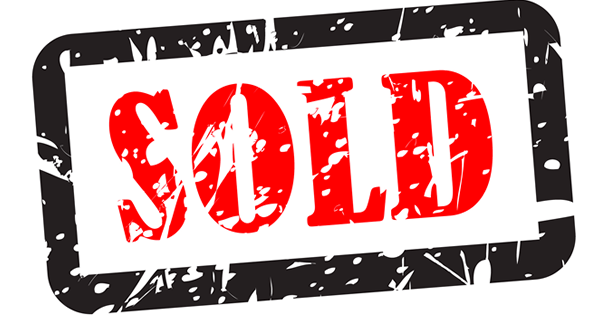 I originally started the site as a social resume platform, but that never took off so I pivoted the site a few years ago to be more about career advice. Eventually I added a job board component and other tools like job leads.
It reached nearly 40,000 monthly visits but I was having trouble keeping up with its daily tasks as my consulting business is getting busier and busier. So like any good entrepreneur I decided it was time to cut ties and try and recoup the money i put into it.
In the end, I took a loss on the business but at least I was able to salvage something for my efforts.
I sold it on Flippa.com which is a auction site for websites and domain names. It's not always the best place to sell your site but it can bring you needed cash quickly if that is your goal. It does attract a lot of bottom feeders but they do successfully sell higher value properties.
I started by buying the premium auction for $249 for maximum exposure across their channels. I wanted everyone to see it. They placed the auction on their homepage and other areas to do just that.
Then I wrote a long and detailed description of the site including its history, who I was and why someone should consider buying it. I included all the expenses, all the revenue sources and other information for prospective buyers. I also wrote who should buy the site in attempt to target the right audience.
---
WHO SHOULD BUY
CareerCloud would probably appeal to;
Any job search or recruiting related startups who want to quickly increase customers or need another way to market themselves to their target audience.
An established job board who needs more channels to broadcast their jobs to.
Investors who see potential and want to expand on the platform that CareerCloud has built.
A career coach who want to create a bigger voice for themselves and additional revenue streams.
A staffing firm who wants access to a national audience and additional revenue streams.
Anyone looking to have their own internet business to work on in their spare time.
Blogging company who wants to expand into the career space.
---
When you auction off a site you also must sync your Google Analytics account and do a 12 month breakdown of expenses and revenue which they use to display profitability (or not). I was also invited to work with a Flippa rep to show them my Quickbooks data which further proved the site's claims.
I set the Buy It Now Price to $95k, set the reserve to $60k and launched the auction. Over the next 30 days it picked up a few hundred watchers and several bids. But as the final day neared it only reached $10k in bids. And the site went unsold.
Then I received an offer from Flippa to re-list the site for free and try again. So I did.
This time I reduced the Buy It Now to $50k and the reserve to 30k. Potential buyers started leaving comments and emailing me questions. I began to have some serious exchanges with a UK buyer and another one from Seattle. There was definitely interest.
The 2 serious bidders asked me for the reserve price which I gave them. After a few more email exchanges with the Seattle buyer he put in my reserve bid as the auction came to a close on the final day. I finally had a buyer. The following night I Skyped him so we could meet virtually and answer his questions. Then we set about transferring over the accounts like SquareSpace, Mailchimp, etc. He would simply change his billing information and credit card data to his and take over the services.
After the auction ended he was required to upload the funds into the Flippa Escrow account. Once I had delivered all the digital assets including the domain name, he informed Flippa to release the funds directly to my bank account.
The deal was done.
The new buyer essentially bought it for its SEO value. Over the years it picked up hundreds of great backlinks and that is the value the buyer saw. It would take years to get those backlinks on his own from scratch. By buying the site, the new owner can immediately build on the foundation I put in place.