Sites powered by JobMount can now offer branded career sites as part of their offering. This news comes on the heels of Indeed's recent career site announcement.
According to Valerii Verbovetskyi, from Aspen Tech Labs which owns JobMount, "Corporate career site pages are a preferred choice for candidate job searches & applications. Job boards can now offer fully functional branded mini sites with a custom application process and targeted job campaign landing pages for hard-to-fill positions." They announced a series of upgrades on their blog last week.
So your Job board would have multi-site account within your dashboard to create career sites, ad campaigns or provide ATS access to employers. Here's what it looks like in the pricing page.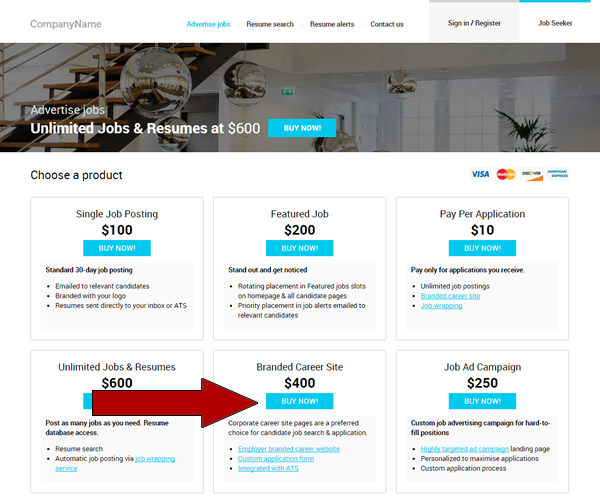 Personally, I like the move. Job boards need to add more products like this to compete with ad agencies and the new Indeed product. The more you can embed your site into the workflow of your employer clients the longer you will keep them as a client. It's that simple.