Guest Post: Olivia Gamber has asked me to forward this message to any interested job boards looking to add more revenue to their base.
---
Are you looking for a way to consistently add value to your audience while also monetizing the traffic from you job board?
What if you could give away high quality valuable content and get paid to do so on a regular basis?
If this sounds good to you, then I have an advertising partnership that may be of interest that I want to share with you.
Career Attraction is a company that helps job seekers make successful career transitions through their training and services. Their system has helped over 15,000 clients since 2008.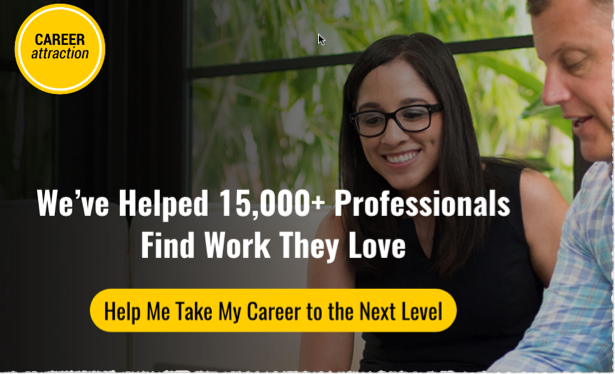 Career Attraction has currently been partnering with a select group of job boards and websites in the career space to purchase opt-in leads.
Instead of the traditional affiliate partnership, they've found this approach to be a double win for their partners for two reasons:
You get paid regardless of whether there is a sale or not.

Their approach only puts their offer of their free bestselling book and webinar training session in front of those who really want it.
---
How does it work?
If you both determine the partnership is a good fit, then the process is extremely simple and requires limited time and effort on your part.
There are two ways to promote their book or free workshop to your audience:
You can share the free book or workshop with your audience and you will be paid for every individual who opts in to the free resource.
You can set up a co-registration for new opt-in leads, and then only those who demonstrate interest in receiving their free resources will then receive communication from Career Attraction     
You can learn more about this book by seeing the reviews on Amazon here.
If you are interested in sharing a free best-selling book with your audience to help them accelerate their job search, then I would encourage you to reach out to Olivia Gamber to schedule a call to explore if this is a good fit.
You can reach her at Olivia@careerattraction.com