Whether you run a job board or an HR tech company, you need leads to make sales.
Leads are everywhere online in our industry, if you see a job listing that's a lead. But how do you get their attention?
In the case of Skillsoft, an HR tech vendor, they use Amazon Gift Cards! They messaged me last week asking if I wanted to see a demo of their product at the upcoming HR tech conference in Las Vegas. And they sent me an email with my prize. You can bet that I'll be showing up for their demo.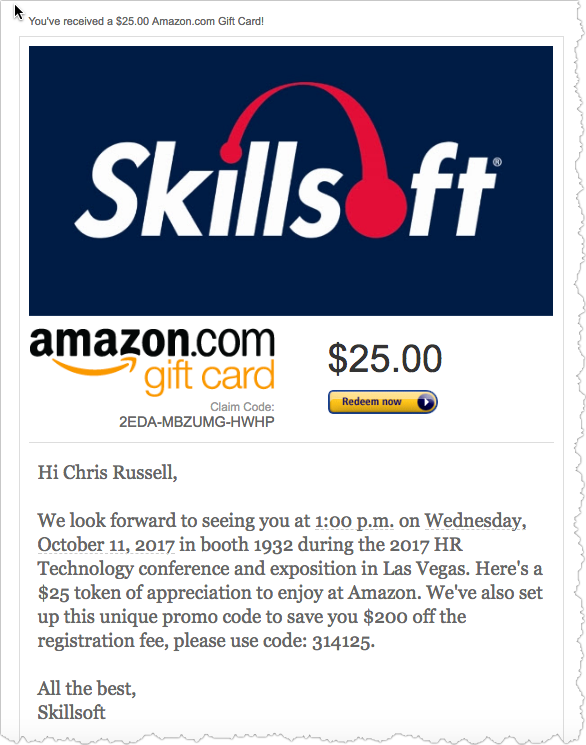 Don't want to spend $25 a lead? I realize not all of you can afford that so try something like a $5 Dunkin Donuts or Starbucks gift card. A lot cheaper and just as effective.