A fairly large job site based in Europe has asked me to spread the word that they are looking to sell their site and digital assets.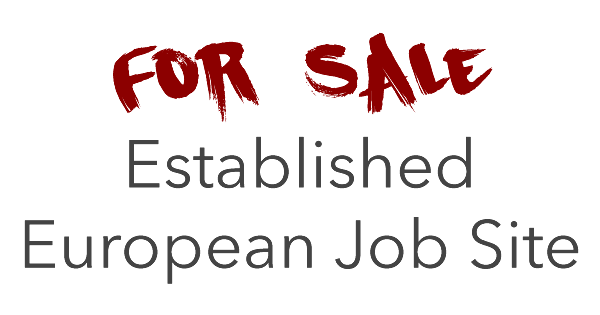 This is a confidential posting and anyone interested should contact me to get an intro to the site owner.
Here are the basics to give you some insight:
The site has sales of $300k and yearly profit around $100k
It serves several countries but is most popular in Italy, the UK and Australia
The site was founded in 2010 – "Thanks to a significant experience in the field of HR, high quality content care and intense publishing activities, website growth in terms of traffic, content and popularity has been steady and significant."
The owner is available for 6-12 months for full support
Facebook pages: various pages (total 75k likes)
Push notifications with Onesignal: 100k registered users in last 4 months
Multilingual blog with 250 posts
---
Digital Assets for Italy Include:
1.2 million registered users
800,000 users with job alert
300,000 registered users last 12 months
600,000 active users in the last 12 months
3 million active Job Alerts
Total Italian traffic 2017: 23 Million page/views – 11 million sessions
---
Other Country Assets Include:
290,000 registered and profiled users
250,000 users with job alert
150,000 active users in the last 12 months
500,000 active Job Alert
The seller ideally would like to find an established industry player to take ownership. Interested parties should contact me to get an introduction (or use chris@jobboardsecrets.com). It sounds like an excellent opportunity for the right buyer. Sites of this age with such strong assets are always of value.