A new cannabis job board from Leafbuyer Technologies has launched. It is powered by Jobboard.io. This joins joins several others which you can discover on my job board directory page for this category. I count at least 6 boards now serving the growing weed industry. The press release is below.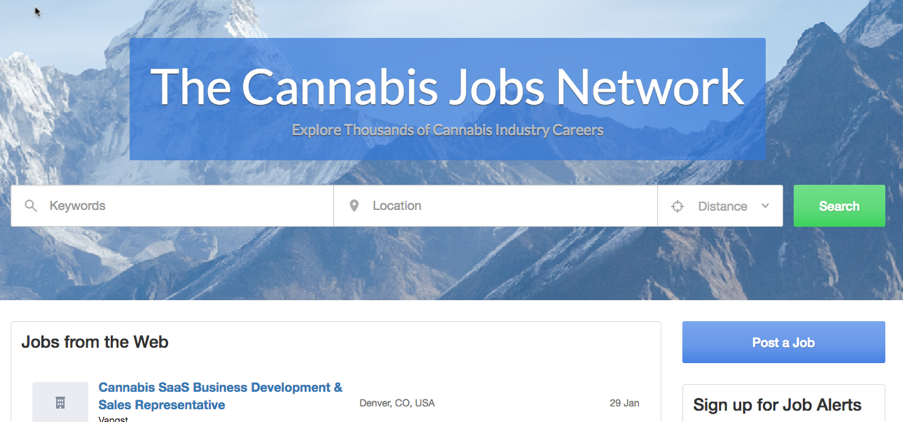 ---
DENVER–Leafbuyer Technologies, Inc. (OTCQB: LBUY) ("Leafbuyer"), the largest online resource for cannabis deals and specials, announced today the expansion of its Online Job Board, adding to its database more than 4,000 cannabis-related jobs in the U.S. and Canada. The new online career-finder helps users begin or advance their careers in one of the most vibrant and growing industries. The site includes full-time and part-time job listings for budtenders, sales specialists, delivery drivers, general managers and much more. The online job board also includes positions in Canada, which, like the U.S. is experiencing tremendous growth in the industry.
"The significant expansion of our job board will fill a void and help dispensaries and employers find the best possible talent," says Leafbuyer Technologies CEO Kurt Rossner. "Job seekers can find their desired job by city, state, job class and industry keywords."
The cannabis industry's growth has led to the creation of tens of thousands of jobs in the states which have legalized recreational and medical marijuana: A report from cannabis industry research group, Arcview Market Research, projects that within three years, medical and recreational marijuana will create more than 400,000 jobs in the United States.
"Expanding our product offerings is a critical component of Leafbuyer's strategic growth and we recognize how important it is to help our customers expand their business operations," said Leafbuyer COO Mark Breen. "We launched the expanded job board to help our clients identify and recruit committed employees who want to succeed in this growing and dynamic industry."
To see the expanded online jobs board, click here: https://www.leafbuyer.com/cannabis-jobs/