Smart Job Board has long had a page builder for their homepage layout, where you can easily manage content. Now it is available for Pricing and custom pages in their latest update. Here's what the email notification says;
This new addition will not only ease up DIY designing but will also allow you to:

-Create different landing pages, for example when you want to have a separate landing page for your Employers and Candidates
-Add Text, Job Alert form, Job list, and much more to whatever page you like, with just a few clicks.
-Make your Pricing page more informative, by adding nice content above or below product boxes.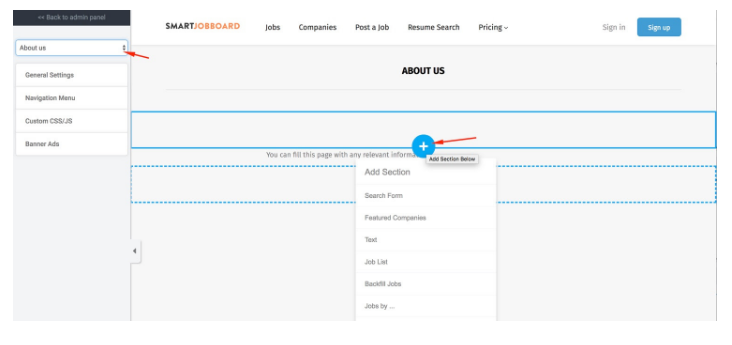 I applaud the move. Being able to customize any page on the site makes their platform more user friendly. By giving more control to site owners, Smart now has the most customizable hosted software product on the market.
Learn more about these additions here:
New Update: Page Builder Enhancements & Logo Resize