HealthcareSource, a leading provider of talent management solutions for the healthcare industry, today announced it has integrated Google Cloud Job Discovery to power its job search. Launched in September 2017, HealthcareSource Job Board℠ has significantly grown to feature over 60,000 jobs, addressing the full continuum of care.
"This is a significant milestone for both healthcare employers and job seekers who use our Job Board," said J.P. Fingado, HealthcareSource President and Chief Executive Officer. "By integrating Google Cloud Job Discovery, we are improving the job board search for job seekers, resulting in increased engagement and likelihood to apply. For healthcare employers, this means their jobs are more likely to be discovered by the right candidates, enabling them to find and hire people who will deliver the highest quality of care. Adding this functionality to our existing healthcare-specific hiring tools and sponsorship opportunities makes the HealthcareSource Job Board a powerful option for hiring in this industry."
Most job sites' keyword search relies on Boolean logic, which often omits relevant jobs and overwhelms job seekers with irrelevant job listings. HealthcareSource Job Board features Cloud Job Discovery, providing healthcare organizations and job seekers access to Google's advanced search and machine learning capabilities designed to better understand both job content and job seekers' intent. Job seekers can access more relevant, targeted opportunities that meet their specific criteria, and employers are able to increase apply rates and accelerate candidate conversion.
---
Hot Job Alert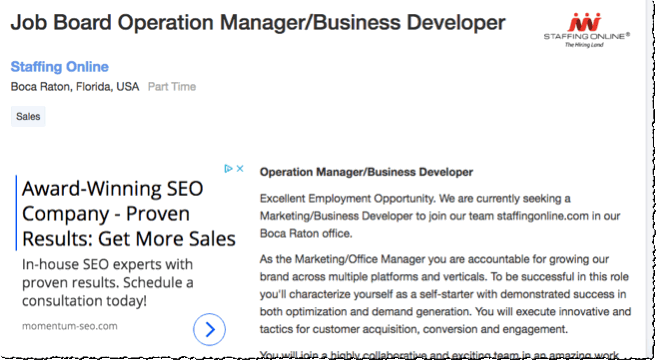 ---
Monster Exec Interviewed:
Monster rested on its laurels, and what started as a scrappy challenger brand in 1994 became large and lumbering.
"We let the competition pass us by," said Beamer, who took the reins as chief marketing exec in November.
But Monster is ready to reclaim its spot with consumers who feel nostalgic for the brand. Beamer calls it "latent favorability."
---
Franklin Apprenticeships, a U.S. based consulting and capacity building firm dedicated solely to delivering on the promise for U.S. expansion of Apprenticeship Programs, announced today the beta launch of Ask Franklin, the first national apprenticeship recruitment portal of its kind in the U.S. that connects employers, aspiring apprentices, and intermediary training providers.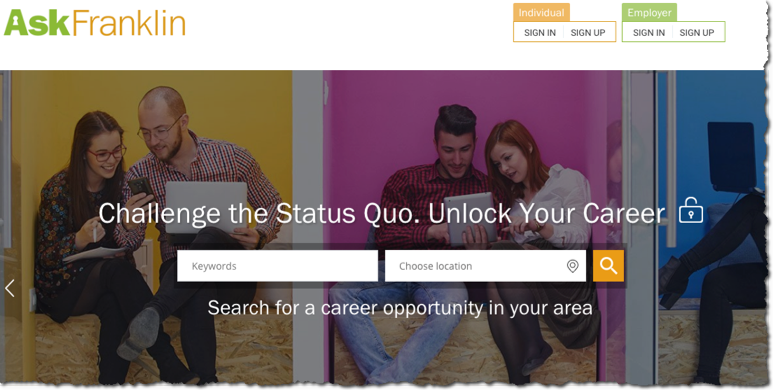 ---
ExactMD is an example of a "matching job board". Designed specifically for physicians the site launched about two years ago. Candidates can browse thousands of doctor jobs and get matched to their field of choice.