Now that Google Jobs has been up and running for about a year I thought I would share some stats around how much traffic it actually generates on a monthly basis. Below is a screenshot of Analytics from a small board I run called Jobs With Remote. It has about 800-900 jobs on it at any given time. About 1/3 of the traffic is directly from Google Jobs.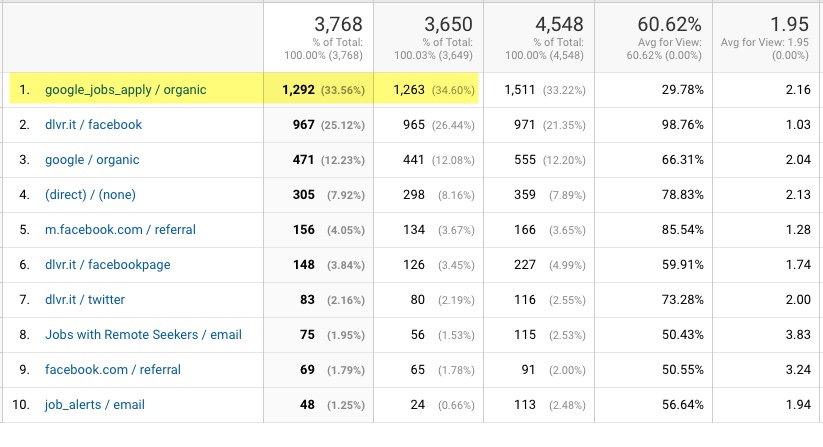 Your results may vary but the easiest way to get on Google Jobs is to use a GJ friendly platform such as SmartJobBoard or Jobboard.io and submit the sitemap to Google's Search Console. generally speaking the more jobs you have the more traffic you can get.
I have still seen some issues with a few job boards. A client of mine who happens to use Jobboard.io has a few hundred jobs. Some appear on GJ while others do not. Hard to tell why they aren't picking them all up, ….de-duping could be part of it or they just haven't refined the crawling as of yet.