In yet another move by the brass at Indeed, they moved this week to acquire Resume.com.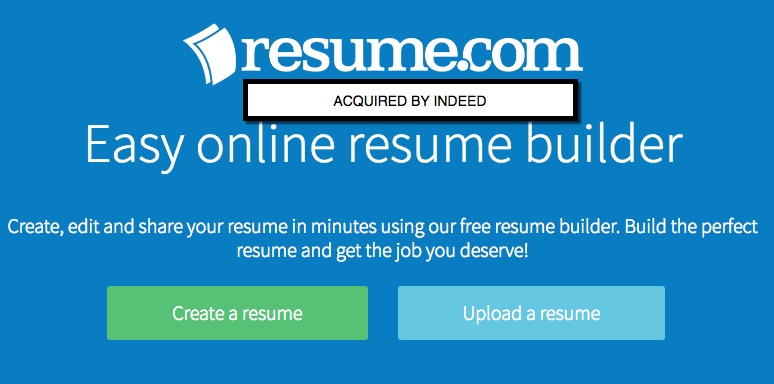 Their appetite for users and traffic  is showing no signs of slowing down. Acquiring a resume site is a smart move, one that positions them for instant lead generation on the seeker side of things. As Indeed hunkers down in its battle with Google Jobs they are using acquisitions to fight the war.
The site has a job board too so I am assuming it will soon be powered by Indeed. As I write this it appears to be empty however.
Here's the press release.
---
Austin, TX (May 25, 2018) — Indeed announced today that it acquired resume.com, an online service for creating personalized resumes. Over 3.5 million job seekers currently use the site, creating more than 40,000 resumes every week, and accessing timely career resource information. Indeed will continue to operate resume.com and enable job seekers to build, download, and print personalized resumes for free.
"Resume.com provides job seekers with a vital resume service and career tools to aid in their job search," said Raj Mukherjee, SVP of Product at Indeed. "We're excited to add this site to Indeed's offerings as it aligns perfectly with our mission of helping people get jobs."
Resume.com was founded in 2014. It provides tools to help job seekers build and customize resumes. Prior to Indeed acquiring the site, resume.com charged users a monthly fee for downloading and printing resumes. Indeed will discontinue these fees as of today.
Resume.com employees will join Indeed and continue to operate out of Vancouver, Canada.