Last week saw a couple of established job board players do something new.
First, the .jobs people out of Cleveland have refreshed the long-standing dot job domains to reflect their new national brand, Find.jobs. At least some of the backfill comes from Jobs2Careers. According to the press release;
.Jobs launched their new job seeker audience targeting platform. The organization best known for their career-focused domains and websites created the platform to meet the needs of companies frustrated with current job board services.
The service consumes the open positions of client organizations, categorizes each position, and matches open positions to 500+ unique job seeker audiences. The newly mapped positions are then distributed to the career websites whose visitors are most correlated to the position.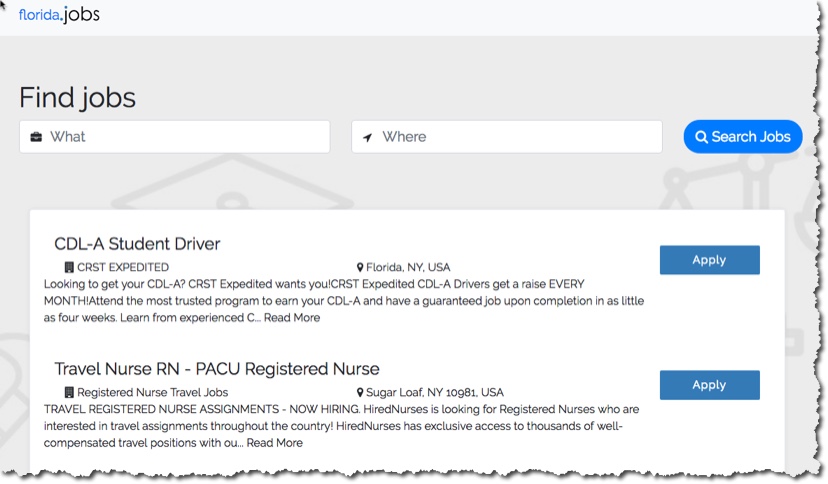 ---
The Ladders job board also announced a new product last week. It's called Third Page and is essentially a list of questions answered by the job seeker to provide more insights to the recruiter. Here's how the press release describes it;
With Third Page, Ladders members are presented with optional questions to "tell employers more about [themselves]", and respond to as many or as few as they like. The member's responses are added to their profile, in addition to their full resume and contact information, and are then made viewable to interested Ladders recruiters. The average Ladders Third Page user has answered 125 total questions, with a total of 1.5 million question responses recorded since Third Page's beta launch in early May 2018.
---
I pass this news on for other job board owners with a message. You need to keep trying. Though the above news isn't earth shattering at least these sites are attempting to stay relevant. In this industry established boards that don't change over time are doomed to lose traction. So whether its a redesign or trying a new product you need to keep trying. The internet business waits for no one.