Recently, the executive level job site, ExecThread unveiled a new matching algorithm. Matching is essentially automated sourcing and you are seeing more and more job marketplaces offer it. ZipRecruiter does a ton of matching already and I'd say its becoming more of a standard feature across the new job boards and sourcing tools that are being funded.
Here's how ExecThread describes their tool.
IntelligentMatch, powered by ExecThread, saves you the heavy lifting of sourcing exec-level talent. Provide us your specs, and in 24 hours we'll send you a targeted shortlist of qualified, high-intent candidates. We do this via our AI-driven matching engine, plus a light layer of human curation. As one of our customers recently said, "IntelligentMatch is my favorite new product!" 
Watch How it works (video)
At last weeks Jobg8 Summit Matt Charney posted an image of a Facebook matching feature supposedly in the works. Just imagine a small business posting a job for a cook and getting instantly matched to other cooks within 5 miles of their restaurant. That's a pretty powerful tool for recruiting.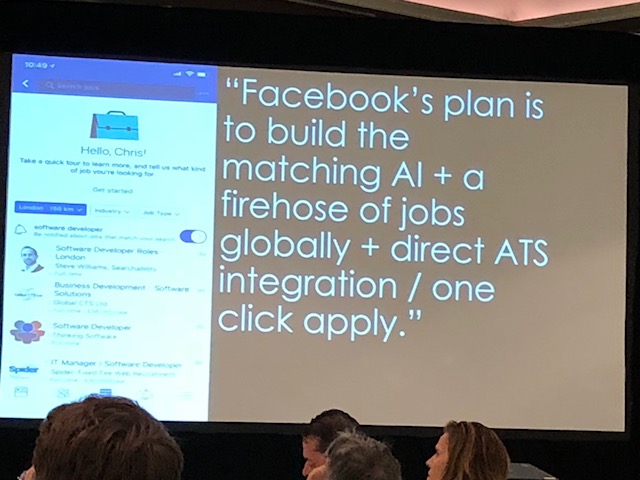 So if matching is becoming a must have feature it would benefit job board software vendors to add some type of matching to their resume database features. Shortlisting a bunch of qualified candidates will soon become the norm, something recruiters will expect. I believe vendors like Jobiqo do have a matching feature in their job board software but don't know of any other vendors at this point who are offering it.