Last week LinkedIn introduced support for a 'Remote" location when posting jobs. This now allows job posters to enter a location as remote by typing it in that field. Seems simple, but its the best way to address this long standing problem of remote job listings.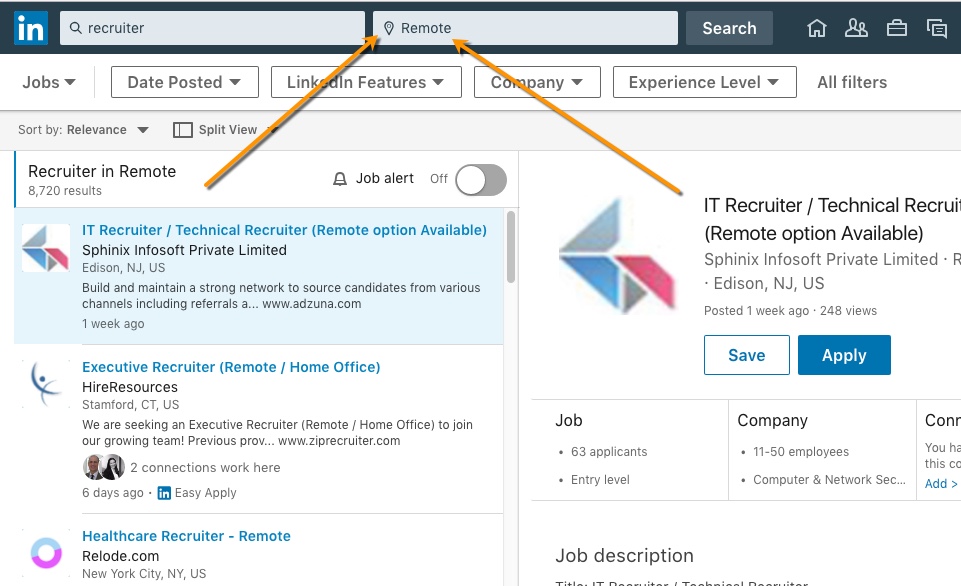 Recruiters could also use some other types of location entries, namely: nationwide, regional and multiple location.
A nationwide posting could simply be listed as 'United States' and I have seen job boards support that entry before. "Regional" listings are a bit more tricky but could  include entries like Northeast, Southwest or Mid-Atlantic.
Multiple job locations are a favorite of recruiters but only some job boards allow posters to use multiple locations on a single posting. I realize you shouldn't let them select too many locations so its probably best to limit it to 5-10 overall.
Giving job posters more options like this are ways job boards can evolve. Listen to your clients and give them them new reasons to work with your site.