Health eCareers is expanding its brand through a new partnership with KevinMD.com. Founded in 2004 by practicing, board-certified internal medicine physician Kevin Pho, MD, this high-traffic website reaches thousands of providers daily and receives more than 3 million monthly page views. As social media's leading physician voice, KevinMD.com has more than 250,000 followers on Facebook, Twitter, and LinkedIn and reaches about 141,000 providers via email.
It's the first big move the job board has made since being acquired by Everyday Health. Partnerships like this will provide a solid boost to its own job listings.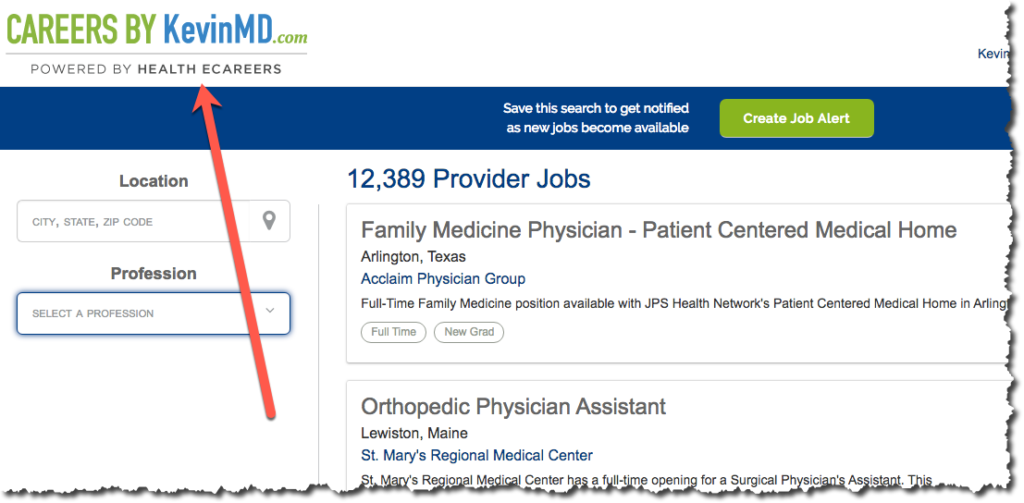 As part of the partnership, all of Health eCareers' provider jobs will appear on the Careers by KevinMD.com career center and feature opportunities for physicians, nurse practitioners, physician assistants, and nurse anesthetists. The career center will be incorporated into KevinMD.com and will also include valuable articles, enriched employer profiles, and access to CV consultations to support providers looking to advance in their career.
Both Health eCareers and KevinMD.com believe that the partnership will bring significant benefit to health care professionals and employers alike.
"We are very excited about this partnership with KevinMD.com," said Greg Chang, Managing Director for Health eCareers. "This collaboration will provide KevinMD.com's highly qualified health care professional audience with relevant job opportunities and deliver additional value to Health eCareers' recruiter customers."
Kevin Pho, founder and editor of KevinMD.com, agrees: "I feel it's important to empower our community of readers in the workplace, and that includes finding places where they can have an impact on medical practice, advance change and become leaders. With that in mind, it's a logical step to integrate a career center into the KevinMD experience. I'm excited about connecting doctors with more choices to grow their careers."