A few weeks ago I wrote about JobBoardFire and now comes news of another platform for the job board world. Job Board Kit is based out of the UK and is now open for business. They are also my latest sidebar advertiser.
All of a sudden the job board software market is heating up. I attribute a lot of this to Google getting into our space. Do we need more platforms? That is debatable, but a little competition now and then is a healthy thing.
JBK offers a 14 day free trial and pricing varies according to the number of jobs hosted. They also just added a plan called Startup which is only £7.99 per month for up to 100 active listings.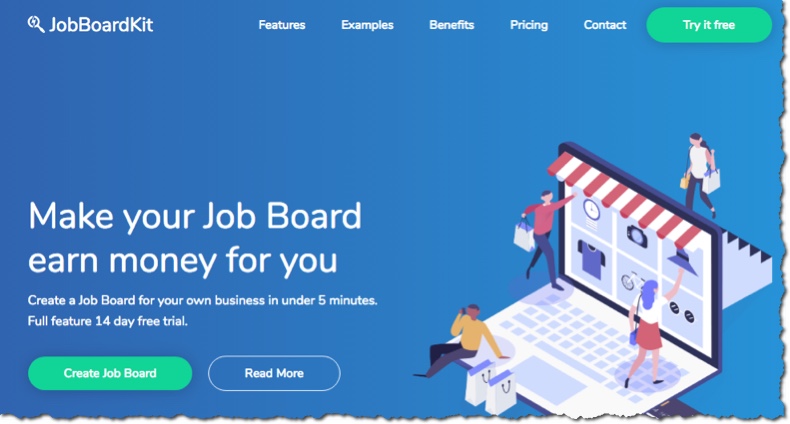 The design examples they list are fairly straightforward looking. Features include Stripe for ecommerce, Indeed for backfill and several responsive templates to choose from.
Setting up an account was quite easy, just enter a few details and it will create the site in a few minutes. Here's a look at the backend which allows you to do things like adding pages and setting your backfill query.