Last week a surprise email hit my inbox. It was from GoDaddy telling me one of the domains I had listed on their auction site had sold and I was about to receive a few thousand bucks. Not bad for a domain that I spent $100 bucks on years ago. My investment finally paid off.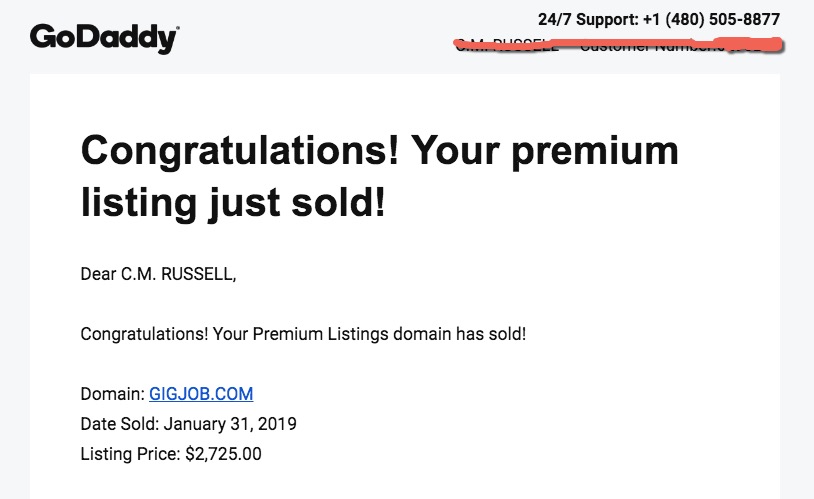 GigJob.com is a six letter domain that has been around for a number of years. I think it sold because its short and memorable along with the fact that it will probably be used for some sort of gig economy site.
I have bought and sold many domains over the years. I once sold careerclicks.com for $10k almost 20 years ago. More recently domains like jobspotter.com sold for  $3,500 and the Jobster.com name from the former social network was acquired for $200k.
Short 2 word job domains that focus around a niche are worth anywhere from $5k-$50k depending on the niche. 3 word job domains are worth much less so don't expect to get big dollars for those types. With so may domain extensions now available, the ones that command a premium will always be the short dot com versions.
If you want to sell your domains I suggest trying to list it on places like Sedo.com, Flippa.com or GoDaddy auctions. You just might get lucky.