A new niche job board has been spotted in the wild, this one targets robots/AI/connected devices. Robots.jobs is powered by the Career Leaf platform.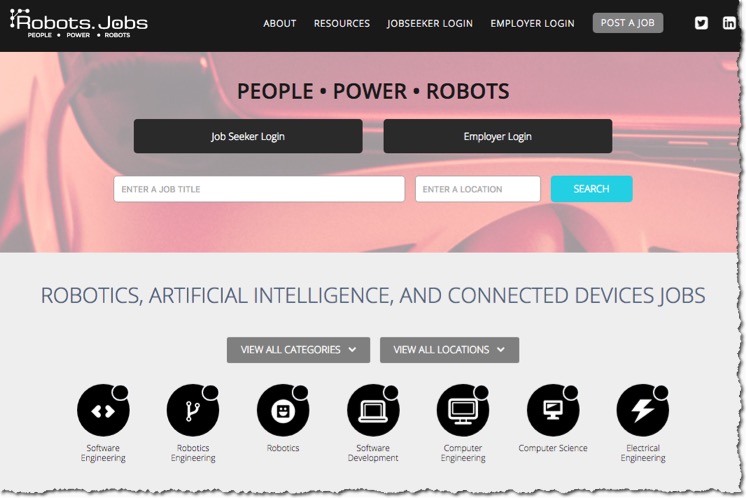 There is an immediate problem of filling positions at companies developing or building robots across the USA. Robots.jobs is a new tool for matching specialized talent with employers in robotics, artificial intelligence, and related technologies.
"These emerging and growing companies have a common challenge, and that's finding talent," said Joyce Sidopoulos, innovation community manager at the Massachusetts Technology Leadership Council (MassTLC) and co-founder of MassRobotics and Robots.Jobs. "After speaking with companies in Boston, Pittsburgh, and Silicon Valley and searching the Internet, we couldn't find a good and consolidated resource where students, job seekers, and hiring companies in these fields could find each other. Robots.Jobs aims to be the resource to do just that."
The site is a good example of targeting an up and coming niche. They also chose a good domain to get started. It launched in January 2019.