Propellum Infotech, provider of job wrapping solutions for the job board industry, has recently announced its latest offering – a new job automation software for the immediate onboarding of companies. Job posting sites can now outsource their operations to Propellum, which will then look after daily job scraping, data normalization, job feed enrichment and ultimately automatic job postings.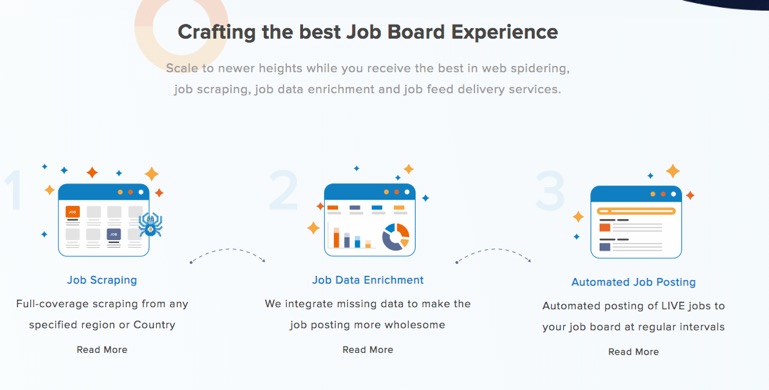 This, in response to the growing need for daily operational assistance required by job boards. Propellum has also announced that they will be doling out analytics in the form of monthly or weekly reports for Job sites. This will ensure that job posting sites are kept thoroughly informed about their operations, all the while requiring minimal resources on their part.
The need for new job automation software
When asked about the need for the new solution, long-term job wrapping expert Bharat Chauhan, who is the Sr. Manager – Product Implementation & Support at Propellum, said that "In order to deal with new competition, job boards need to focus their efforts more towards marketing their presence and developing new service offerings. They can't do it with their hands tied up in daily operational tasks – or rather, it is very expensive to hire & maintain entire teams dedicated to job board operations. At Propellum, we've automated the whole process of job wrapping using our vast experience. Now, Job boards are free to scale and can be assured of the best quality job listings being posted to their sites".
Propellum has previously worked with giants in the job listing field, namely, LinkedIn, Monster, Snag and Jobs in the US. The team comprises of several data analysts, customer service technicians, quality experts as well as the best job scraping technology; and their service offering is solely dedicated towards job wrapping solutions. As for the new job automation software, the technology is flexible enough to accommodate customizations in job fields, job type, company type, location, etc. Furthermore, the new job automation software gives out daily job alerts on how many jobs are being added to the job board. It is capable of identifying which fields on a particular job posting are missing and intelligent enough to auto-update those fields using information gathered from the employer site. Once onboarded, a job board can choose its feed delivery features or even transfer data to their job board using the software's job API feature.
The road ahead for Propellum
After the new job automation software, Propellum seeks to develop analytics for job boards. One of the employees offered that "Our clients are always looking to develop their service offerings for both, companies and jobseekers. Propellum hopes to aid those efforts through a large amount of job data that we collect on a daily basis. Developing data analytics for job boards could highlight any unconventional ways to bridge the gap in their service offerings or at least identify which markets they should channel their marketing communications towards."