Its a good time to be a job board. VCs are falling in love with all kinds of them. Tons of new marketplaces are getting some serious funding.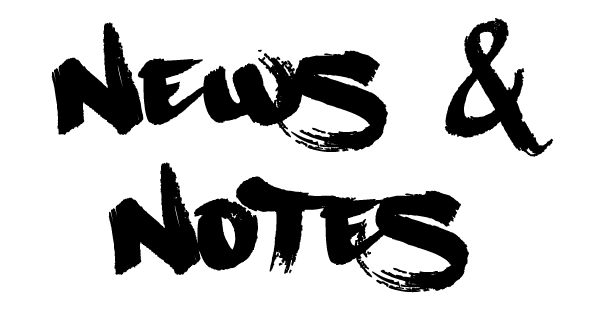 neuvoo Raised $53 Million (CA) to expand Globally
Caisse de dépôt et placement du Québec (CDPQ), a long-term institutional investor, is announcing an equity investment of CA$53 million in neuvoo, one of the fastest growing employment websites in the world. With 5,556% growth in 5 years, neuvoo recently ranked 14th in Canadian Business magazine's 2019 Growth 500, which lists Canada's fastest growing companies.
This investment will enable neuvoo to continue its expansion into new markets, and allow it to further optimize its platform, which is based on artificial intelligence. Thanks to its ability to effectively integrate different algorithms into its site, neuvoo has rapidly distinguished itself by becoming one of the only job search platforms with the ability to create a complete and accurate inventory of jobs posted across the web.
At present, neuvoo posts around 30 million jobs on its site and receives 70 million hits each month across the globe. It expects to reach over 100 million visitors by January 2020. The company, whose annual revenues exceed CA$75 million, operates in 77 countries from its Montréal headquarters, and also maintains offices in Europe and Latin America.
2 New Job Sites for Marketing
Wethos and MarketerHire has raised a combined $4 million for their marketing job market platforms.
Wethos is one of the only platforms that focuses on matching freelancers not only with a side job, with with the causes they care most about.(non profits). Link.
San Francisco based MarketerHire, the hiring platform for the world's top marketing talent, today unveiled a new platform and announced a $1.075M seed round. The fast-growing company provides startups and agencies with 48-hour matching to top marketers that can work remotely for their company, while serving the fast-growing freelance marketing community with ongoing work.
Since launching in October 2018, MarketerHire has seen exponential growth (115% in the last 90 days and accelerating), and helped hundreds of startups and organizations find top-quality marketing talent
Brazil Job Board Revelo Gets $15 Million
Based in São Paulo, Revelo specializes in HR recruitment, dedicated to aiding the unemployed find promising new careers. Lachlan de Crespigny and Lucas Mendes founded the company in 2015 that uses a machine learning-based platform to match qualified candidates with the most relevant employment opportunities.
Part of Revelo's business entails "curating" candidates based on their skills as well as knowledge. With in-depth applicant profiles, the platform essentially plays matchmaker, connecting the most qualified professionals with appropriate gigs. Learn more.
Nursing Job Match Platform Raises $15 Million
Techcrunch recently reported on Incredible Health.
Andreessen Horowitz has led a $15 million Series A in US-based job matching platform for nursing vacancies, Incredible Health. Other investors in the funding round include NFX, Obvious Ventures, Precursor Ventures and Gingerbread Capital. To date the recruitment startup has raised a total of $17M.

The California startup's pitch to nursing professionals and hospitals is faster and more efficient hiring via proprietary matching algorithms which replace the need for hospitals to manually sift applications. Instead the platform matches job seekers to nursing vacancies based on criteria supplied by both sides of its network.

Techcrunch
New Military Job Board
Military Times, today announced the launch of the Military Times Job Board, a section in its digital sites created to connect companies looking to hire military veterans and transitioning service members and military spouses seeking meaningful careers. The job board can be found at jobboard.militarytimes.com and will be accessible from MilitaryTimes.com, ArmyTimes.com, MarineCorpsTimes.com, NavyTimes.com and AirForceTimes.com.
"The launch of this comprehensive job board continues the Military Times' commitment to support veterans and transitioning service members with the news and vital information they need to navigate their careers," says Andrew Tilghman, executive editor of Military Times. "With nearly 10 million unique users each month, our jobs board will be a primary source for veterans, military families and the companies seeking to hire them."