Video platform Vimeo just realized job boards make sense.
They have launched their own hiring marketplace for members of the platform. It is free to find or post jobs. According to the press release;
The platform now offers a "For Hire" marketplace that provides anyone looking to produce high-quality video with a simple, effective way to source the industry's best talent for their project.
Those looking for professional video services can now post project requests, browse Vimeo's global network of talent, and connect with available filmmakers, editors, videographers, animators, and more. Freelance video professionals can similarly search the listing pages for open jobs that match their expertise and find paid projects.
Vimeo takes no commission or fee from the connections and projects created. At launch, Vimeo will feature job listings from businesses and brands like VaynerMedia and Square, and provide access to a community of over 30,000 video pros.
Their move makes total sense to me. If a business has built a like minded community of people in a certain niche, that community automatically becomes a good candidate to host a job board.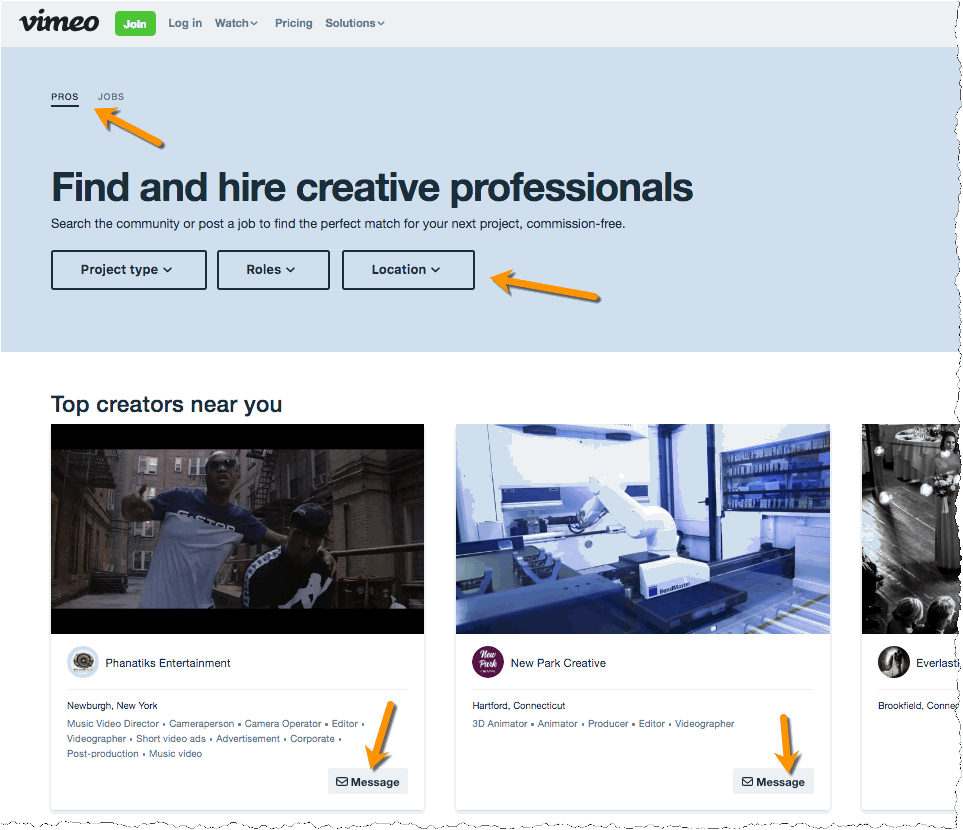 Their layout is simple and easy. Note the "Message" button to contact the video pros. Simple but effective. Though they are not making money off the job board I'm sure its launch was intended to help improve their overall business.
In short, its a smart move.