Lately I have been thinking about creating a text only job board. It's a simple, one page website like what you see below.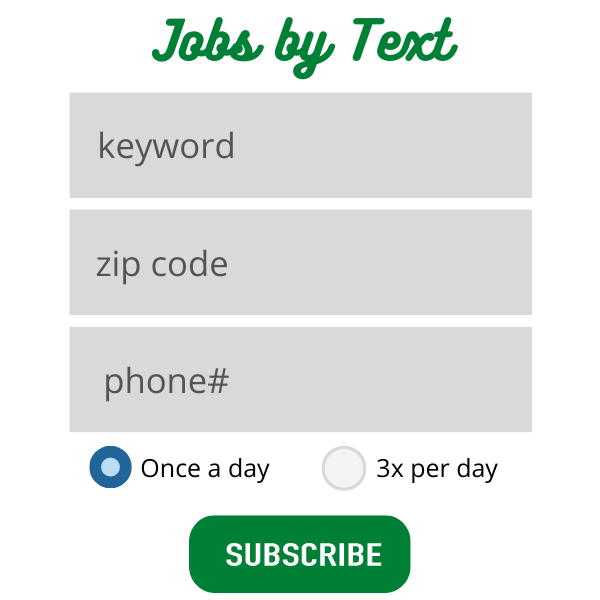 Texting open rates are at 95%+ vs. ~20% for email according to text recruiting software company Emissary. So why aren't more job boards adding text to the mix?
I feel like there is an opportunity here for a dedicated site to get job alerts by text. The business model would be mainly an affiliate play to start. Partner with backfill providers to earn money (CPC) on the clicks you can generate. Eventually you would be able to sell text campaigns to specific employers based on keyword. Nexxt has been doing this for years with their own job board. They have over 5 million cell phone numbers.
A text only job board would require specific permissions of course from those who signup and it would behoove you to keep the number of texts to a minimum. I would put that number at 1x-3x per day.
As a job seeker I wouldn't mind getting text based job alerts if it meant getting faster access to new jobs.
It would need to have extra security to store all the phone numbers and keep them away from hackers. So it could be a little expensive on the backend to build. But I feel like someone will eventually build something like this. Job seekers are ready.
Jonathan Duarte from GoHire told me by email that it could get costly: "The thing about texting candidates is that text messaging costs more ($.03-$.04 cents per text) than email and has more restrictions, so figuring out the right people to text to, and their profitability takes spending lots of money, or simply outsourcing it."
A click could pay you 10 cents or more so there's the profit margin built in.
So keep that in mind.