A new local job board recently launched aimed at helping people find jobs in Texas, it's called Texas Jobs Hub.
"The big name job boards don't have the Texas-focus that we do," commented a spokesperson from Texas Jobs Hub. "We are connected to our community here in the Lone Star state and are very motivated to help connect workers with amazing, high paying jobs that can help change their lives for the better." (source)
The first thing I noticed about this board is that it has an "ad first" design. Built on WordPress, it appears to be owned by a domainer who has links to other state job sites with the exact same design.
Launching a job board doesn't mean you have to rely on paid job postings to make money. You can include that of course, but by joining an ad network like Google Adsense you can monetize a website, as long as you can drive traffic to it.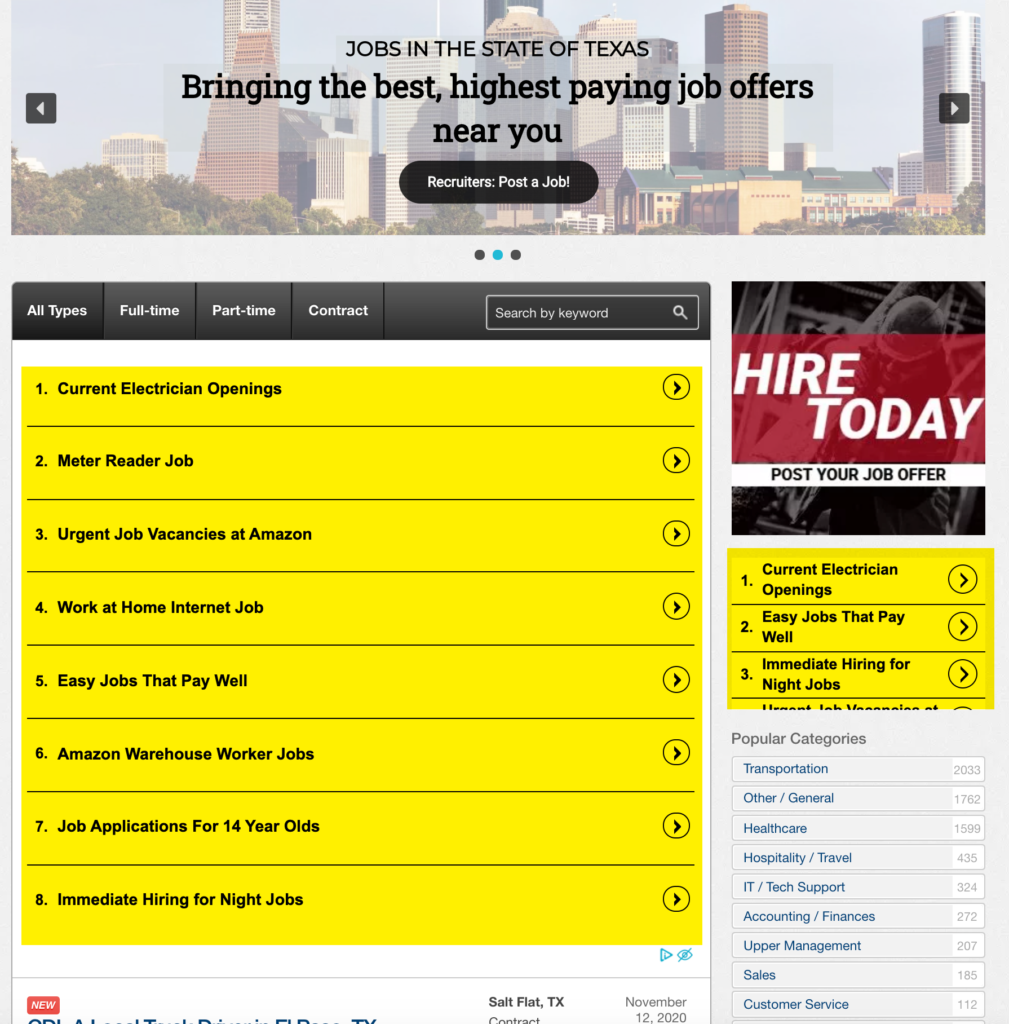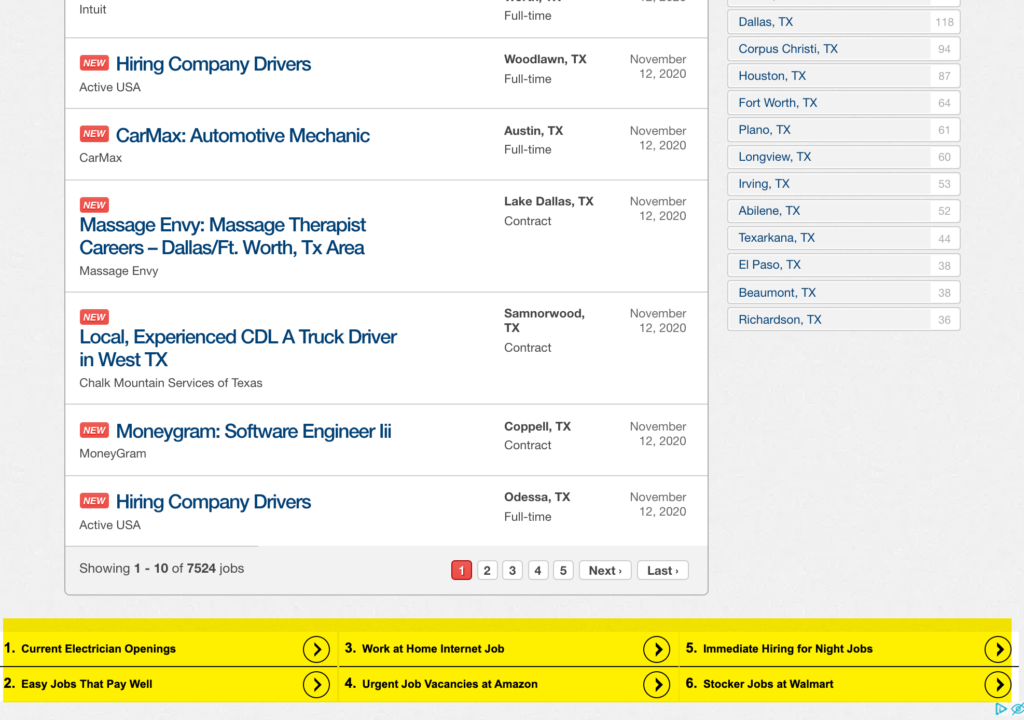 They are using what are called "Site Link ads" that mimic the sites colors and by putting them in prominent positions on the site they will get more clicks. How much you can make will depend on how much traffic you can send it.