Recruiter.com has acquired job board tech provider Uncubed and with it the popular MediaBistro job board.They now own a few niche job boards and appear to be on an acquisition strategy.
---
Two entrepreneurs recently unveiled MusicCareers, a music industry-specific job board platform dedicated to finding work for jobseekers. The site appears to be a custom developed design that has a global reach.
"The idea for MusicCareers spawned from the realization that our industry needs a job site that is intuitive, modern, and globally oriented—respecting all the industry's nuances," Voogt said in a statement. "In our businesses, we've used a variety of solutions and I've become convinced that the matching of talents with employers can be simpler and more fun. We want to change that."
The site has a broad set of categories including those for which work is typically filled informally, such as touring and music recording. Freelance and internships are free to post on the platform, while custom plans are available for business partners.
It is one of the better designed job boards I have seen recently.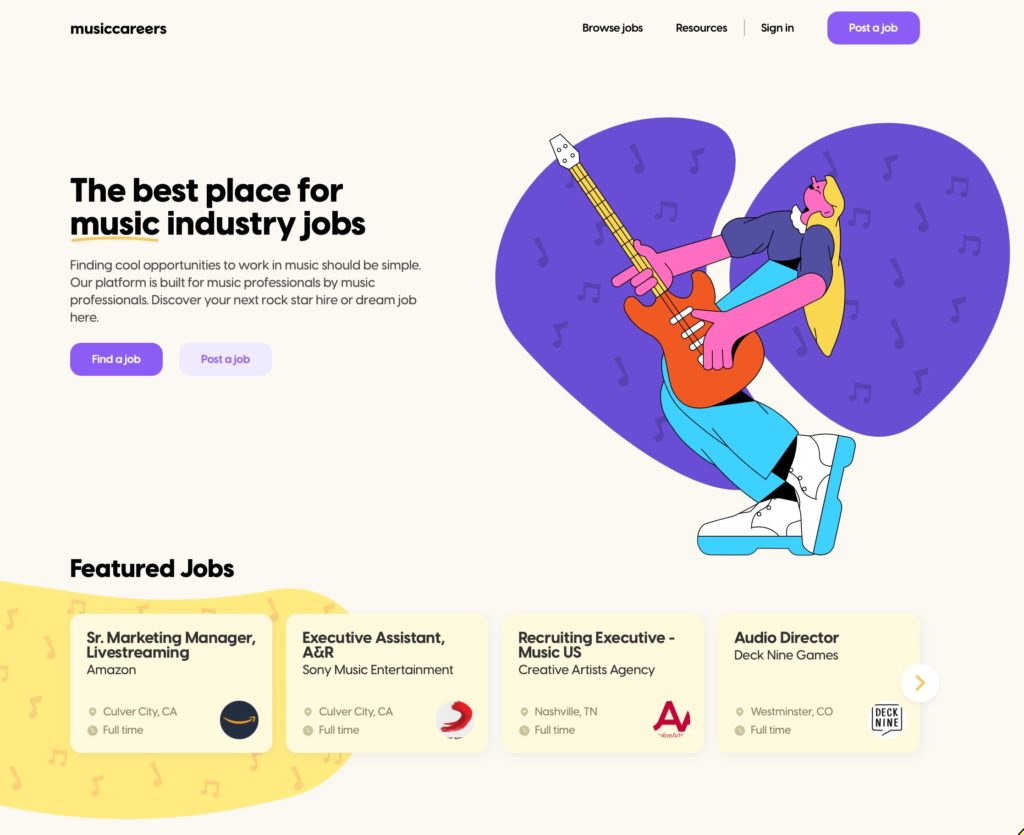 ---
Wourkly is a new site to find work as consultants and freelancers within the Caribbean. I expect to see more country based freelancer platforms like this one to launch in the near future.
Co-Founders Akil Edwards and Karrian Hepburn Malcolm explain the innovative platform combines many of the best practices of leading service marketplaces and provides a better cultural fit for the unique needs of the Caribbean market.
"The gig industry has found new prominence in our current environment due to the reduction in demand for many products, services and skills. Many persons have been forced toward exploring new fields with the hope that they may find a replacement for lost income. These are the things that drove us to bring a solution to market with haste," explains Akil Edwards.
"Wourkly is for the person with the million-dollar business idea that has hesitated for far too long because they could not find the resources they need. It is for the people who have discovered that working from home better fits their lifestyle and they now want to offer their skills in a new way, with the hope of changing their career forever. It is for the company that is seeking a flexible solution to staffing that allows them to scale their business quickly and further contribute to economic growth."
The platform is available for iOS and Android and is currently at the pre-launch stage. To get early access to the platform, sign up now at https://go.wourkly.com