Culinary Agents launched its iOS app "Culinary Agents Jobs" to help hospitality talent more easily discover and apply to jobs on-the-go.
"Our responsive website design has always been mobile-friendly, however with the increase in jobs and demand to find workers, the jobs app was a natural progression to support businesses and job seekers more efficiently across the US," says Alice Cheng, Founder and CEO of Culinary Agents.
Culinary Agents Jobs includes the following features for job seekers:
Job search by map view to locate nearby jobs
Quick apply to jobs
Push notifications for job alerts
Direct messaging with potential employers
An Android version of the app is already in development and will be released soon.
The "Culinary Agents Jobs" iOS app can be downloaded for free from the Mac App Store: https://apps.apple.com/us/app/culinary-agents-jobs/id1459284400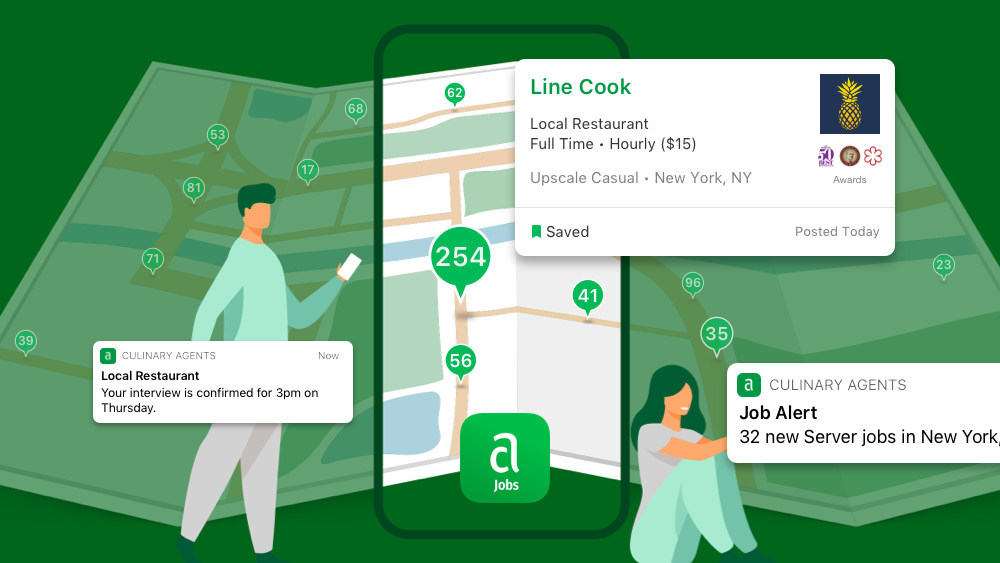 ---
CareerBuilder is attempting to rebrand itself. The company is unveiling a renewed brand identity and launching a TV, radio and digital campaign, "Let's Job It UpTM," developed in partnership with creative agency Decoded Advertising.
The "Let's Job It UpTM" campaign seeks to rally job seekers around a new idea of success, one they define for themselves, and encourages them to regain control of their employment future. Spotlighting the realities of the workforce, the campaign positions CareerBuilder as a relatable and reliable platform for the everyday job seeker.
"We know that every person defines success differently," said CareerBuilder CEO Susan Arthur. "During a critical moment when voluntary quit rates are at an all-time high, CareerBuilder has the technology and resources to help individuals find what they want and need out of a job. This relaunch is a celebration of the ways CareerBuilder can support evolving individual ambitions with a modern, empowering brand."
The new CareerBuilder brand identity will debut October 4 across TV, radio and digital channels, including CBS NFL Sundays and The People's Choice Awards. They also debuted a new logo.