DiversityJobs powered by Circa announced a newly designed job board that makes it easier for job seekers and employers who embrace diversity to connect. DiversityJobs has a community of sites targeting active job seekers to bring the right candidate directly to employers.
This includes dedicated niche sites and smart technology to find candidates that match the employers' job description. The job board refresh provides job seekers with easy search and reporting functions to find jobs, enhance their job search, and explore communities.
The new design provides employers with the opportunity to recruit more candidates with our systematic, programmatic approach to find the right candidates. DiversityJobs applicant conversion rate is 30 percent which is greater than the 12 percent industry average that was noted by Jobvite's 2019 survey.
New complimentary resources will attract more job seekers and employers will benefit from new branding options to showcase their organizations. DiversityJobs now has a simplified eCommerce experience for employers looking to purchase a single job posting or new job posting packages.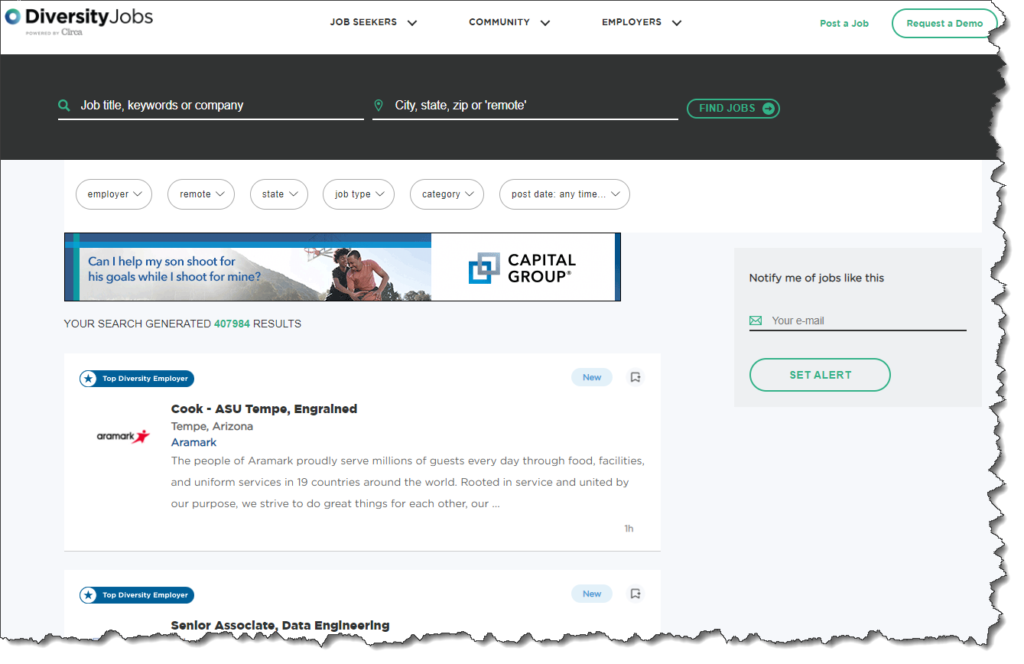 "With the acquisition last year of DiversityJobs, we knew we had a powerful brand with a strong following to take us forward. It mostly needed some new features and a new look," said Patrick Sheahan, Chief Executive Officer for Circa. "Our new modernized our job board experience sets us apart from other boards and creates meaningful connections between underrepresented talent and employers who embrace diversity."

Patrick Sheehan
Job seekers may start searching for their dream job, learn more about the job search and market and connect with communities today. Employers may post a single job posting today or request a demo to learn more about Circa's OFCCP Compliance, Diversity Outreach or Diversity Recruiting solutions.