Part of job board marketing is leveraging LinkedIn to its fullest potential. One of the newer ways to do that is through newsletters. If you have a company page on Linkedin with at least a few hundred followers it should be available in the lower left corner.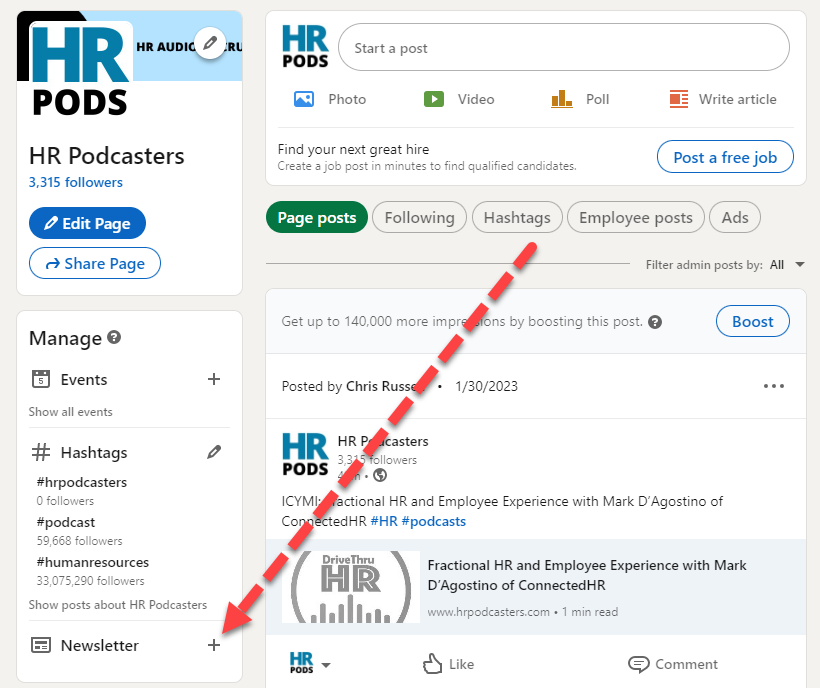 Newsletters on LinkedIn are a great way to promote your site on professional topics your followers care about. Plus its a free service. You don't get to see the actual emails of users, but it can grow quickly if you spent time crafting an edition each week.
Recently LinkedIn made some announcements about the tool.
We are making newsletter subscriptions visible to others, including on profiles. Starting February 11, 2023, you'll be able to see which newsletters members find value in, the same way you can see your shared interests, pages, and groups. With this improved visibility, there will be new opportunities for members to get inspired, collaborate, and gain knowledge to advance their careers.
This change will apply to any of your current and future subscriptions, unless you unsubscribe. If you'd rather opt-out of showing other members your newsletter subscriptions, you can review your full list of newsletters by visiting the My Network page at the bottom of this email. Simply unsubscribe from the newsletters you do not want to be made public.
And it will be easier to find newsletters in LinkedIn's search results and to customize articles to better show up in other site's search results.
Crafting the newsletter is as easy as writing a word doc and so you really have no excuse not to leverage it. Its free and can help build your audience in addition to driving traffic to your site. If you already have an email newsletter simply repurpose the content for a LinkedIn version and the subscribers will come.