When it comes to long lasting job boards that have been operating for 5-10-20 years, one thing I often see them not take advantage of is their origin date.
If you run a job board that has been around for a few decades, say it loud and proud!
Recently I helped an established diversity job board do just that with some special badging.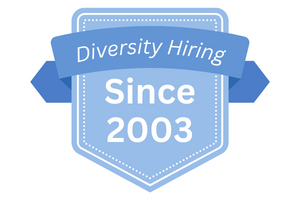 EmployDiversity.com was started in 2003 and is still doing well today. But they weren't maximizing their history so we are starting to change that.
In addition to the badge, which now sits in their footer, we added the start year to the logo in the tagline and also on the homepage in multiple places.

By doing this you help establish trust and credibility with both seekers and employers. Any site in the jobs space that's lasted this long should be recognized for that achievement. Its a subtle marketing tactic that just helps the brand and tells potential customers this is a site worth trying.
Job boards must be constantly thinking about marketing. They fail mainly because of this (or picking the wrong niche) so its imperative you maintain a marketing presence with both employers and seekers alike. It's a noisy, crowded marketplace so you need to find ways to stand out.
So if you have a well established job board of at least 5 years in age or more…take a page out of my marketing playbook and showcase that number. It's only going to help your marketing going forward.