The team behind New York based Underdog.io has launched Delightful, a "modern job board" where highly-skilled startup and FAANG talent can connect with storied, stable, and growing companies.
According to the company…
The last 12+ months have brought immense upheaval in the technology industry.
Hundreds of thousands of tech workers have lost their jobs as startups and large tech companies cut jobs.
At the same time, while big tech and startups suffer, blue-chip companies have quietly been hiring.
Delightful will continue to utilize "Attractors," a feature we built on Underdog.io to capture better matches based on company cultures, values, and aspirations.
---
A new job board has launched on the Niceboard platform that targets Jobs & hiring for the independent venues, promoters, festivals, and more. It is published by The National Independent Venue Foundation (NIVF) is committed to equity in its support and advocacy for independent venues. Salary transparency is required on this job board.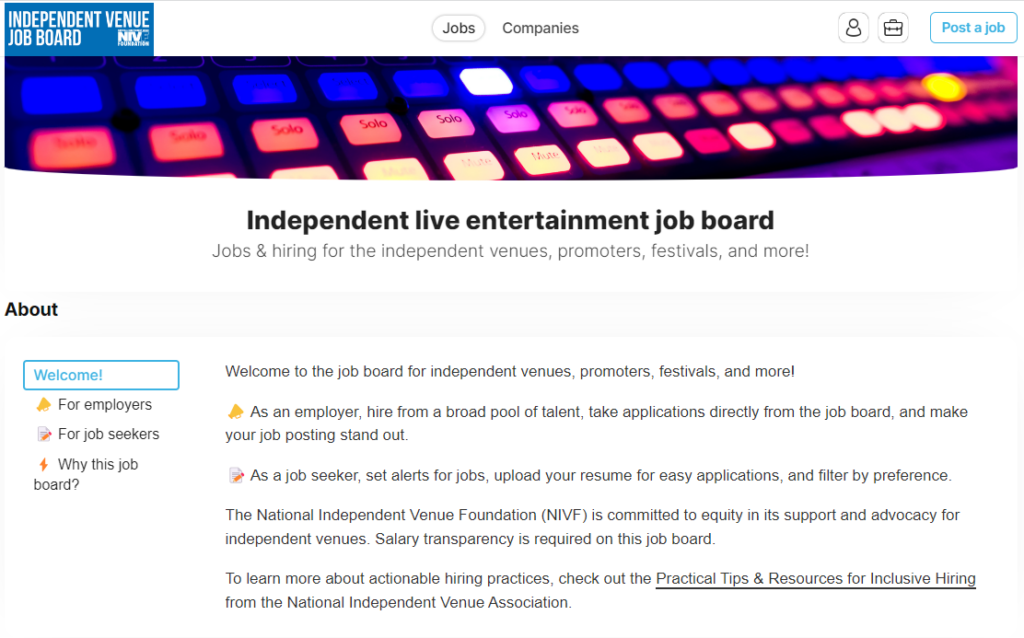 ---
ROSTR a community for people looking to connect in the music industry also launched a job board (via Nicheboard) – "Music industry job boards suck. So we built one that doesn't."
The TMAA Job Board launched at https://lnkd.in/gPSYaSZp to start connecting Australia's traffic management community.
In the UK teens have a new job board: www.jobsforteenagers.co.uk sourcing young talent for:
Part-time roles, Full-time roles, Apprenticeships, or Training Courses.