In case you were out of the office yesterday, the online recruiting space got a huge jolt with the acquisition of the biggest job site in the world, Indeed.com. They announced the sale on their blog.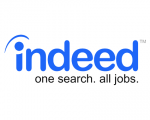 Terms of the sale weren't announced but its a safe bet that it was around the billion dollar mark. I'm sure there are a lot of instant millionaires in Stamford and Austin right now. As a former client of Indeed, and one that was there in the beginning, I have watched them grow from a small start-up to the juggernaut they have become.
This acquisition is clearly about location, location, location. Indeed is strongest in North America. Recruit Co is strong in Asia. It gives both companies a foothold in each other's markets.
Indeed is a giant sales machine which is mainly how they got here. They've got rows and rows of sales reps in their Stamford office doing nothing but cold calling employers, staffing firms and yes the occasional job board.
Job boards were their bread and butter in the early years but now they seem to be focusing exclusively on employers. Staffing firms and certain job boards just dont make the cut anymore. They want 'original' jobs that seekers cant find anywhere else. And now that Indeed has resumes, its ironic because they're more like a job board than ever before.
But this is business and only the strong survive.
And speaking of survivors what does this mean for the #2 job search engine, SimplyHired? I have long thought that they would be a great pickup for Linkedin since they are both in silicon valley and both are all about the technology. Since there have been several big sales lately (SelectMinds, Kenexa, JobMagic, Indeed) there is definitely an appetite for recruitment technology. I expect to see more activity for the rest of the year.
Here's a roundup of the articles about Indeed/Recruit Co;
http://www.sourcecon.com/news/2012/09/26/recruit-wants-to-be-a-global-recruitment-power/
http://www.courant.com/business/hc-indeed-recruit-20120925,0,4705954.story
http://techcrunch.com/2012/09/25/japans-recruit-co-acquires-indeed-com-to-extend-jobs-reach-from-us-to-asia/
http://www.businessinsider.com/indeed-an-almost-entirely-bootstrapped-job-search-giant-gets-a-monster-exit-2012-9
http://online.wsj.com/article/AP11ef39899cd944d5993e3f33da795379.html
http://venturebeat.com/2012/09/25/recruit-co-buys-indeed/
http://www.stamfordadvocate.com/news/article/Local-job-search-website-Indeed-com-bought-by-3892808.php