Here's a quick look at some new sites and launches happening in the job board industry.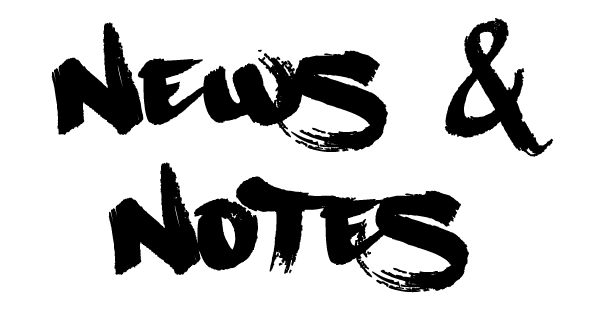 New Site for Design Professionals
Design Milk Jobs is a new resource for design professionals, architects, artists, and other creatives looking for a fresh start or for hiring managers recruiting talent for creative and niche professions, architecture firms, and design brands.
The newly launched site – http://designmilkjobs.com/ – will focus on all creative industries including but not limited to: Architecture, Business Development/Sales, Education, Fashion/Apparel Design, Fellowships/Grants, Game Design, Landscape Architecture, Non-Profit, PR/Marketing, Publishing/Media, Retail, Social Media and User Experience.
Full press release. NEW YORK, NY (PRWEB) AUGUST 08, 2017
Polish Job Board Gets Mega-funding
Technology Crossover Ventures has invested $95 million in Polish job board Pracuj Group, its first investment in Poland.
The deal was initially announced in June with no financial terms. As part of the investment, TCV General Partners John
Doran and David Yuan joined the company's supervisory board. The Pracuj Group will use the cash for international expansion and to expand its product suite.
The team at Smart Job Board has added better SEO features to it's category pages and also a few enhancements to company profiles. Check it out.
Lightboard Launches Redesign
Lightboard was the first and still the only lighting industry focused job board. Since our launch in 1997 we have strived to bring to the industry the best internet based lighting industry career and staffing solutions. "We are super proud of the function and ease of use of the latest version V of the lightboard" say Art Hayden , marketing manager at Lightboard. " Employers find it super easy to upload jobs, job seekers find it easy to post a resume, easy as cut and paste. Searching for both is even easier".
Visit the Lightboard at www.lightboard.com & www.lightboard.net.
Mobile Hiring App Heads to NYC
ShiftPixy is a new mobile hiring app for matching shift workers with employers. They are opening an office in New York it was just announced. Apparently the company is already public on the Nasdaq but this is the first I have ever heard of them. They compete with other apps such as Hyr. Read more.
Werk raises 2.9 million for women and jobs. Users must pay $48 per year to join. Will be interesting to see if they can make money off women seekers. Read more.
Snagajob adds scheduling/communication features. Don't look now but the big job boards are adding more ATS features to their dashboards for employers. Read more.
Got a Record? New Job Board Helps
Menlo Park, CA— 70MillionJobs.com, the Internet's first job board for America's 70 million formerly incarcerated men and women, continues to grow rapidly. According to Richard Bronson, 70MJ's Founder and CEO, there are nearly 1.5 million active job seekers in its community. "Applicants come to us through a variety of channels," said Bronson, "including referrals from community-based organizations, parole and probation departments, word-of-mouth and our own outreach. Right now, we're at about 1.5 million, and growing. For a national employer seeking motivated, hard-working employees, while at the same time enjoying significant federal tax credits, we can deliver, on-demand, at scale."
Dentreps, a niche board for dental jobs has been acquired according to its owner who contacted me recently.