The Midland Reporter-Telegram has launched TexasBacktoWork.com powered by RealMatch. The MRT serves more than 300,000 print and online readers, of which more than 200,000 of those readers are in the Midland-Odessa designated market.
Read the article here. Nicely designed with a clean look and feel.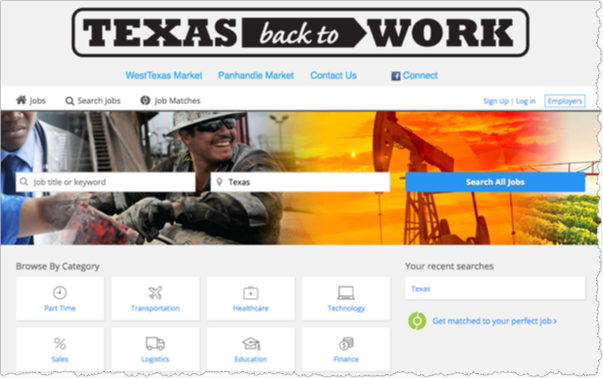 eQuest Amasses 90 Million Job Board Records
eQuest today reported that it has amassed in excess of 90 billion job board performance records — making its database the largest collective of job seeker and job board search and trending data in the world. The data is used to calculate and predict future hiring trends, strategize better overall job board spending; while realizing better candidate quality results.
Most data experts agree that eQuest's data is the most highly prized in the Human Capital space because it measures the actual effectiveness of online job advertising across a multitude of career sites, social networks, compliance and outreach locations, and search engines globally.
eQuest customers can watch candidate activity, including trending and responsiveness, per requisition, to easily predict which job boards will work better than others.
New Job Referral Platform for Vets
AliroGroup has announced the launch of AliroVets, the first employment referral platform to focus specifically on helping veterans and their families find post-military career opportunities.
"Qualified veterans are missing out on great opportunities. 71% of veterans believe they're at a disadvantage in the job market today, and 41% of veterans feel their military experience isn't understood by hiring managers. We don't want to just help them find a job, we want to help them find the right job."
AliroVets is a fully scalable SaaS job referral platform. Both job referrers and candidates are incentivized with 'success fees' to make veteran job referrals with participating companies. AliroVets helps companies leverage both their internal networks and proprietary external networks with access to millions of veterans. Using referrals to make job placements is a faster, higher quality and more cost-effective method than traditional job boards.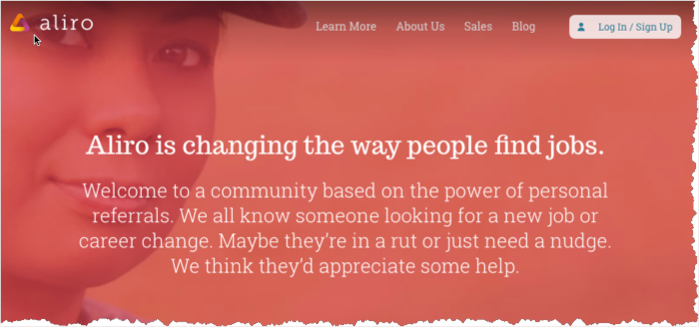 The site appears to be custom built. I like the look and feel for its simplicity and modern design. At this time they don't have a lot of jobs and the veteran recruiting space is fairly crowded so we'll see what kind of hustle its founders have as far as gaining traction.